"Ever Since Kobe and My Sister Died..": Shaquille O'Neal Admits Disturbing Health Hazard Caused After Tragic Events in His Life
Published 12/27/2022, 12:37 PM EST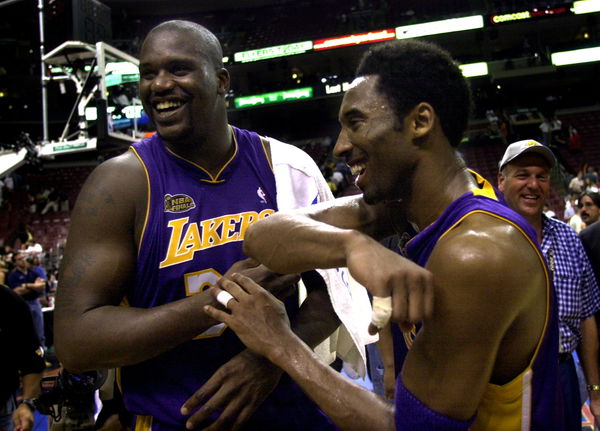 Shaquille O'Neal and Kobe Bryant were one duo that lifted the Los Angeles Lakers to their glory today. The pair won three championships in a row and arguably rank as one of the most dominant duos. While tensions would soon cross their paths, the two eventually reconnected. Looking at the Black Mamba as his little brother, the Big Diesel felt immense pain when the five-time champion tragically passed away last year. However, the blow was heavier than ever for him as he had lost his little sister only three months prior. Likewise, the immense heartbreak made Shaq go through some rough times.
In HBO's newest documentary, 'Shaq', the NBA Hall of Famer expressed his feelings to protect and provide for his siblings. Notably, as an abnormally big child, Shaq grew very close to his family. He played the role of a protective elder sibling for his three siblings. Sharing a very special bond with them, nothing changed as the years went by.
ADVERTISEMENT
Article continues below this ad
So when he came face to face with his sister's passing to cancer, the Big Diesel was shattered. According to his co-host Ernie Johnson, the former NBA MVP was in a world of pain. Fast forward three months, and he had to deal with the loss of arguably his most precious teammate, Kobe Bryant. Those scars had serious consequences on the Lakers legend as he claimed in his docuseries.
Shaquille O'Neal struggles to sleep with the reality
In a span of weeks, Shaquille O'Neal had lost two of his closest people in the world. His sister, Ayesha Harrison-Jex fought the battle with cancer for years. Unfortunately, she passed away at the of 40 in October 2019. Then the news of Kobe Bryant came out, and reality was tough for the Diesel. At just 47, he had lost two grandmothers, his little sister, and now a man he saw as his little brother.
ADVERTISEMENT
Article continues below this ad
The pain and suffering made him have difficulty falling asleep. The four-time champion said in his documentary, "I don't go to bed till 5 AM… Ever since Kobe [Bryant] and my sister died I can't sleep."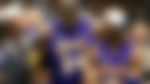 The pain was razor sharp for a family man such as Shaq. He suffered from insomnia since the passing of Ayesha. The pain was deep because the Big Diesel never expected his sister's death. Notably, in the past, the 40-year-old has beat cancer several times. Hence, Shaquille O'Neal believed that would be the case yet again as he revealed during an interview. Moreover, when Kobe Bryant passed away, Shaq went to a place of regret.
ADVERTISEMENT
Article continues below this ad
WATCH THIS STORY: Shaquille O'Neal's bizarre pre-game ritual from his magic days
He lived on with the feeling of spending more time with his sister or keeping contact with his former Lakers partner. Losing two loved ones in such a short span has surely taken a heavy toll on Shaq. However, as life goes by, the Big Diesel continues to march on strongly. Despite dealing with close losses, Shaq continues to entertain fans all around and spread joy.