'Everybody Count us Out': Draymond Green Explains Why 2020 Tokyo Olympics Gold Medal Feels More Special Than 2016
Published 09/05/2021, 1:16 AM EDT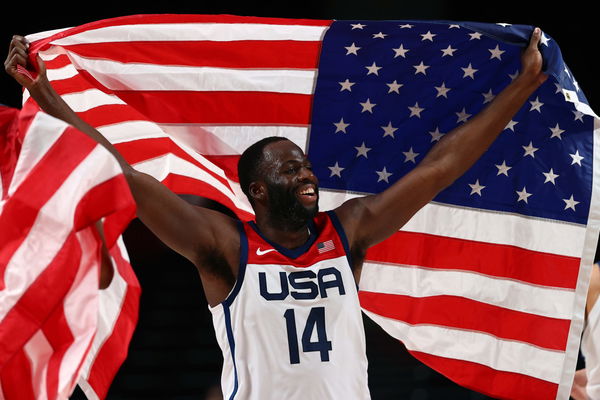 ---
---
The Tokyo Olympics was an extremely hard journey for Team USA. While everyone expected them to have a clear road, it did not go as expected. They went through many hardships along the way to get to the gold medal. However, Draymond Green and co. showed everyone why they were the best basketball nation.
ADVERTISEMENT
Article continues below this ad
When Green made his appearance on What's In Your Glass?, he spoke about the journey of Team USA in the 2020 Olympics. Moreover, he also compared his two Olympic gold medals.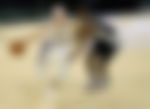 ADVERTISEMENT
Article continues below this ad
Draymond Green prefers 2020 gold over 2016
While in conversation with Melo, the topic of the USA's 2020 gold medal came up. Carmelo even took the opportunity to ask Green what was the difference between his 2016 win as compared to the recent 2020 conquest. He explained about how in 2016 he knew they were going to win because of the experience at hand. But, in 2020, that was not the case.
Draymond Green said: "Honestly, this time it felt more special to me personally. And the reason it felt more special is, in 2016, you know me having an opportunity to play on that team with y'all, we knew we was winning. You had the experience, K had the experience. And for the most part, I think I was maybe the youngest. I was 26. Like we had a very experienced group."
Speaking of the 2020 gold, Green said: "Going to Tokyo, I never had a doubt that we would win. But, we also had to face doubt of losing like that since 2004. You know, the world is expecting us to lose, you hearing all the talk. And then we all know what's going on. And, the only Olympic experience was me and K. So, with all of that going on, everybody count us out, doubting us. Feeling like the whole world, including America, is against us. To overcome all of that and actually win, and to also play and contribute and have to play well in order to win."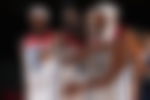 Team USA ran through everyone in 2016 with big names like Carmelo, Durant, and LeBron taking charge. However, in 2020, they even started their journey with a loss. Hence, Draymond's explanation makes total sense as the USA truly defied the odds to win.
2004 Team USA
Similar to 2020, the 2004 Olympic team had a shaky start before the Olympics. They came off a loss to Italy in a friendly, eventually ending the games with a bronze.
ADVERTISEMENT
Article continues below this ad
But, there seems to be a good reason for that. While there were NBA players, it was not as stacked. Tim Duncan was the only All-NBA player from the prior season who was part of Team USA, Iverson and Duncan being the only All-Stars. This was an all-time low for any USA Olympics team since NBA players were allowed to compete.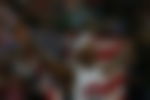 In addition, LeBron, Wade, and Carmelo Anthony all came in as new faces. The team faced a record 3 losses in the Olympics that year. Despite being favorites coming in, the USA salvaged a third-place finish. This gave rise to the 'Redeem Team' in 2008.
ADVERTISEMENT
Article continues below this ad
Watch this story – Rajon Rondo's Showering, Steph Curry's Writing on Shoes, and Other Bizarre Pre-game Rituals That Players Follow
Do you think the 'Redeem Team' is better than the 1992 Dream Team? Let us know in the comments below.