'Everybody Loves Kawhi'- Former NBA Champion Believes NBA Star's Will Follow Kawhi Leonard To 2021 Olympics
Published 03/13/2021, 3:00 PM EST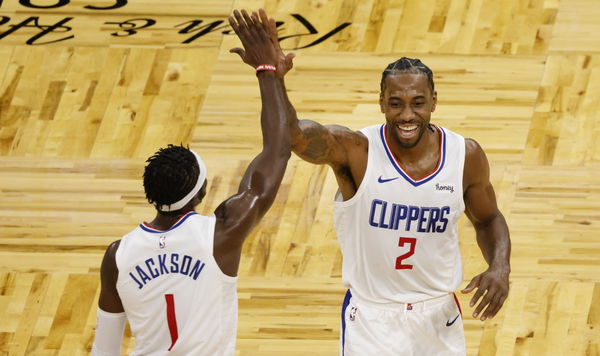 ---
---
Kawhi Leonard is one of the best players of this generation. However, his honors list is a little different from others. Outside of maybe one season, Leonard has never been considered an MVP. However, he has two Finals MVPs, two Defensive Player of the Year awards and five starts in the All-Star game.
ADVERTISEMENT
Article continues below this ad
Kawhi leads by staying who he is and not being influenced by the moment. However, that calm and cool attitude has never made it onto a USA Team headed to the Olympics. Leonard chose not to play for the 2016 Olympic team. However, his declaration now will lead to other stars declaring for the Olympic team, according to Kendrick Perkins.
ADVERTISEMENT
Article continues below this ad
"With this opportunity for Kawhi, the first time being able to be on the Olympic team, I'm proud of him and don't take it for granted. Any other guys out there like Steph Curry, I wanna see him go ahead and play for the Olympics. Go try to win him a gold medal as well, and I strongly believe other guys will follow because everybody loves Kawhi."
Kawhi Leonard: Is he going to inspire others to declare?
ADVERTISEMENT
Article continues below this ad
Kawhi Leonard going to the Olympics, regardless of how deep the LA Clippers going in the playoffs is a big statement. Many players guarantee their legacies by representing the USA and winning a gold medal. Leonard has only been eligible to be selected once before and passed on that opportunity.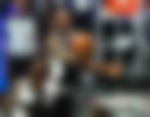 The Olympic games are not like other international basketball tournaments and will see a lot of players vie to make it on the team. Leonard will most likely be a shoo-in, along with other rumored names to declare, like Steph Curry and Damian Lillard. The 2019 FIBA World Cup team noticeably lacked stars and had a disappointing finish.
ADVERTISEMENT
Article continues below this ad
The Olympics start one day after the NBA Finals, if the Finals go till a game seven. It will be a major commitment for players on Finals teams to also play in the Olympics, so maybe we shouldn't pencil Kawhi in so easily, especially because his Clippers are contending.