'Everybody Wanted To Be That Guy': Gilbert Arenas Reveals Details Of His Michael Jordan Inspired Drill
Published 01/11/2021, 8:46 AM EST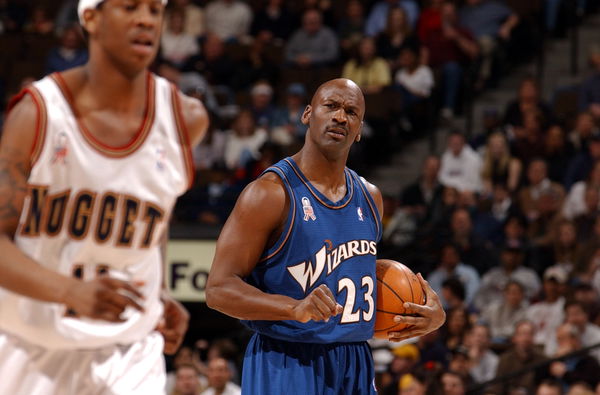 ---
---
Gilbert Arenas could have been so much more than he already was if it wasn't for his injuries and personal issues. Few NBA fans know who he is and even if they do, they aren't his biggest fans.
ADVERTISEMENT
Article continues below this ad
However, he was an NBA point guard who was also one of the most formidable scorers. It was his offensive prowess that led him to stardom and is most known for the success he achieved with a team that Michael Jordan was once a part of.
He did what Michael Jordan couldn't do
ADVERTISEMENT
Article continues below this ad
It's been almost a decade since Arenas was last seen playing. It all started when he was the 31st overall pick of the Golden State Warriors in the 2001 NBA Draft. In his first two years with them, he had shown plenty of potential for the league to remember who he was and what he was made of.
But he became a bonafide star during his 7.5 seasons with the Washington Wizards. In fact, it was here that he earned the "Agent 0" title and led the team to four playoff appearances along with one trip to the Eastern Conference Finals. This is the reason Jordan had come out of his retirement and joined the Wizards on the court but failed.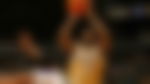 MJ left his mark on Gilbert Arenas
However, just like every other player, Jordan was an inspiration for Arenas as well. He wanted to contest shots like Jordan, so he made a drill to practice them. In an interview, Arenas explained his drill in detail. "My one-on-one full-court drill, the drill came from Michael Jordan. The thought came from Michael Jordan," Arenas started off.
ADVERTISEMENT
Article continues below this ad
"Everybody wanted to be that guy, 5..4… You know you wanted to be that guy who hit those shots. And then one day I was like, 'How do you train for that moment? How do you train for 5,4,3,2,1?' So I came up with a drill and that's what it's called. 5,4,3,2,1."
He explained how the drill goes about and stated, "You're playing full-court one-on-one and every time the ball changes direction, it's 5,4,3,2,1. In full-court, it would be 7 seconds with no three-pointers. So you have to really play basketball. Even though its 5,4,3,2,1, when it gets to 2,1 you need to understand how to position yourself, to get space, to slow down and focus on that shot."
ADVERTISEMENT
Article continues below this ad
What an incredible way to capture Jordan's essence and there is a reason why Gilbert thought of it and nobody else. His career was one that shouldn't be overshadowed with injury woes and bad decisions but what he achieved when he was at his best.