'Everybody Was Afraid of Him': Steve Kerr Details How Michael Jordan was Different Than Tim Duncan and Steph Curry
Published 06/17/2021, 5:30 AM EDT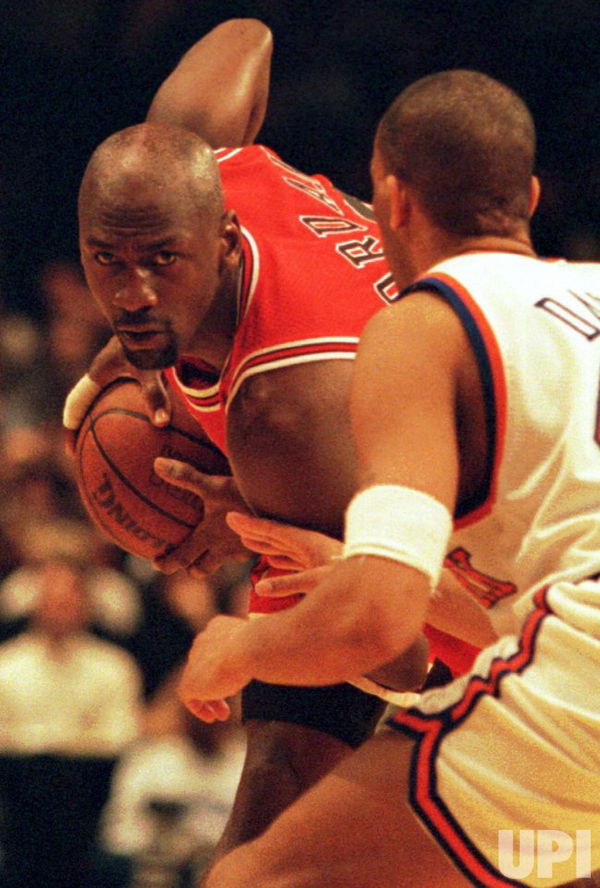 ---
---
Michael Jordan, over his illustrious career, dominated every single matchup he played in. Whether it was a pickup game, a scrimmage, or the NBA Finals, Number 23 always left it all on the floor. And while the conversation over the Greatest of All Time is far from over, MJ is by far the most competitive player in NBA history.
ADVERTISEMENT
Article continues below this ad
As a cut-throat competitor, MJ fuelled his hunger for success by creating reasons to deflate the opposition with his brand of basketball.
Jordan's trainer, Tim Grover, in an interview with GQ in 2020, commented on MJ's mental toughness and said, "He didn't beat himself up over [losses]. Michael's got this great statement, he goes: 'I never lost a game, I just ran out of time.'"
ADVERTISEMENT
Article continues below this ad
Those were the lengths Michael pushed himself to, with the single-minded goal of winning titles.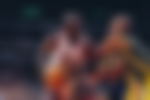 Watch This Story – Best Michael Jordan Commercials Ever
Steve Kerr on Jordan's killer mentality
Hall of Famer and the current coach of the Golden State Warriors, Steve Kerr, in a recent appearance on the Rex Champman Show, gave his take on what separates Jordan from other greats like Curry and Duncan. The 8-time champion responded, "Well, he wasn't humble. But in a good way. Like he was, Michael just dominated games spiritually, emotionally."
Kerr further added, "You walk out there on the floor and you looked down, cuz I was an opponent many years playing against Michael. You walked on the floor back then and you looked down you saw him, and you were kinda like, I don't think we are gonna beat this guy…everybody was just afraid of him."
The Hall of Famer was part of the Bulls' 2nd 3-peat from 1996 to 1998, which also saw them set the record for most wins (72-10) in the regular season. Those Chicago Bulls, with the combination of Jordan, Pippen, Rodman, and Kerr, with Phil Jackson as the coach were a team for the ages.
Kerr highlighted the main differentiating factor between Jordan, Steph, and Duncan were MJ's expectations from his teammates. Kerr, having played alongside Tim Duncan in San Antonio, and having coached Curry in Golden State, knows a thing or two about winning basketball.
Kerr said, "He drove us hard [during practice]. Timmy doesn't do that. Steph doesn't do that, but that's the way Michael did it… Michael was hard on everybody, he drove everybody. he wouldn't settle for anything less than extreme effort in practice every day."
Jordan's greatest hits
While most of the Bulls' title wins looked easy, they certainly weren't! It all looked too easy since his Airness always pushed his teammates' limits. Jordan, while setting high standards for himself, never let his teammates lower their guard on the court.
The Last Dance was a series that needs no introduction. While the series was about the Bulls' journey to 6 titles in 8 years, its focus on Jordan highlighted some of his greatest competitive feats.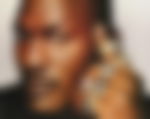 ADVERTISEMENT
Article continues below this ad
The 63 points vs the Boston Celtics in 1986, or the Flu Game, or Game 6 in 1998 at Utah, are just a few instances of when MJ's competitive aggression, ultimately resulted in historic playoff performances. Michael always seemed to find some inner motivation before crucial playoff matchups, as he averaged 33.4pts/6.4reb/5.7asts in the post-season.
Whether it was the LaBradford Smith/Danny Ainge incidents, Bryon Russell or BJ Armstrong's trash talk, or something as simple as Barkley or Malone winning MVP, Jordan 'took it personally'. His drive to win also saw him cross lines with teammates, namely Horace Grant and Steve Kerr during practice.
ADVERTISEMENT
Article continues below this ad
Jordan's competitiveness which stemmed from his raw passion for the game saw Number 23 lead the Bulls to 6 championships in 8 years. But the effect of his competitiveness also transcended the game to greater heights. "Be like Mike" became more than just a cultural revolution. It ushered in a change in the American mindset that allowed no one to back down without a fight.