Everything You Need to Know About Luka Doncic's Shoe Deal
Published 09/07/2021, 10:00 PM EDT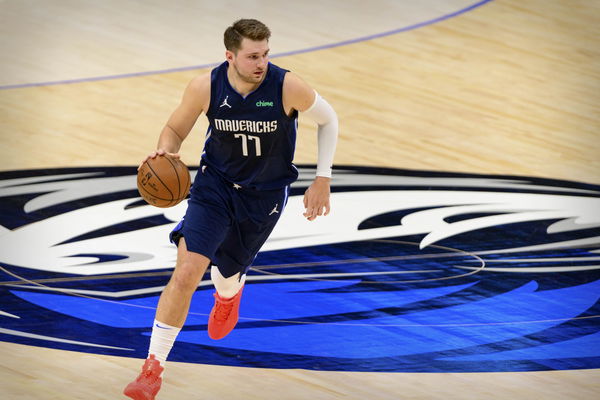 ---
---
Luka Doncic is the Mavericks' next Dirk Nowitzki, the league's next LeBron James, and probably Slovenia's next Milenko Ačimovič (in popularity). He is carrying the European flag in the America-heavy NBA. So it was only about time that Nike would lock him as their sneaker promoting star athlete.
ADVERTISEMENT
Article continues below this ad
The Matador is just three years into the league, and he has already signed an extension with the Mavs. If not for France's Nicolas Batum, Luka would've already etched history by helping Slovenia win an Olympic Medal in basketball. These all sound like the accomplishments of a Nike athlete, and that's true for the Wonderboy.
ADVERTISEMENT
Article continues below this ad
Luka Doncic shoe deal
Luka Magic's professional debut came at the Liga ACB, playing for Real Madrid. And in those days, he had a two-year Nike contract under his belt because Nike was the quickest to see potential in this future All-Star. But that deal with Nike expired in September 2019, making the ROY a free agent, where Nike held exclusive negotiation rights for 180 days before coming to a concrete deal. 
During these months, Luka wore different brands like Under Armour, New Balance OMN1S, Puma, or Curry 7, before finally coming to a decision. He signed with the Jordan brand and started off by wearing Air Jordan IVs, 1s, and Diamond Lows to games. 
Upon signing the deal, a 20-YO Luka had said, "I'm looking forward to working with the team and hopefully making my own mark on the future of the brand."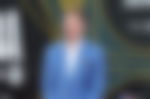 What's behind his iconic logo?
One can understand Luka's power with the fact the LeBron James wanted to sign the star for Team LeBron at Nike. It must already be in the pipeline that Luka would soon have his own sneaker line and join the rare breed of NBA players.
ADVERTISEMENT
Article continues below this ad
But for now, as the latest development, Luka has released his new logo with the debut of Air Jordan 36. The new logo has more than just one reason for its unique design. It has the 2x All-Star's initials 'LD' beautifully showcased and also his jersey number 77. Plus, the logo depicts two lightning bolts that more or less define Luka's way of impacting a game. 
ADVERTISEMENT
Article continues below this ad
Inspired by Mobius Strip, looking like an infinite loop, the logo also represents the success to come for the Mavericks' point guard. So are you inspired enough to plan on wearing an LD? Help us know in the comments section below.
Watch this story – Mavericks' Luka Doncic and Other NBA Stars Emulating Chicago Bulls Great Michael Jordan