Everything You Need to Know About Luka Doncic's Mom Mirjam Poterbin
Published 09/01/2021, 10:10 AM EDT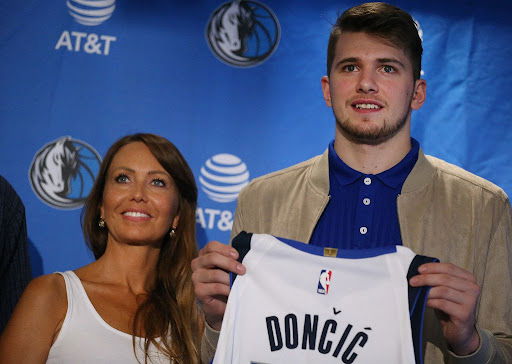 ---
---
This was a big year for the NBA's Slovenian superstar Luka Doncic. From helping his country qualify for the Olympics for the first time in history, to even becoming a viable contender for the gold was a big leap. And it was all because of Doncic. Well, this is not at all a surprise because the Mavericks star has shown promise ever since he made it into the league.
ADVERTISEMENT
Article continues below this ad
Earning his Rookie of the Year award and making the Dallas Mavericks relevant for the first time after Dirk Nowitzki, Luka's future looks bright. In fact, he was one of the biggest contenders in the MVP race as well, with most of the fans rooting for him. Of course, his journey hasn't been all unicorns and rainbows.
He has struggled plenty without a good supporting cast that could bring him closer to an NBA championship he truly deserves. And when you have people who motivate you off the court, there isn't anything you can't achieve. For Luka, that's his mother.
ADVERTISEMENT
Article continues below this ad
Who is Mirjam Poterbin?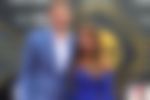 Luka Doncic was born to Sasa Doncic and Mirjam Poterbin on February 28,1999 in Ljubljana, Slovenia. But father and mother had two very different lives. On one hand, there was Sasa, who became a professional basketball player and found his footing in Europe. Prospering most in Slovenia itself, where he won three Slovenian cups.
On the other hand, Mirjam had an inclination towards fashion. Born April 7, 1976, she eventually became a model and even took part in the Miss Slovenia pageant in 1993. But since she didn't find too much success, she ended up opening a beauty salon in Luka's hometown, along with her mother.
When Luka was nine, his parents got divorced, and Mirjam won the custody battle. And by then, she had already started to notice Luka's love for the game.
WATCH THIS STORY: Luka Doncic, Giannis Antetokounmpo & Other European Players Who Came Into The League and Rose to Stardom
How did she support Luka Doncic?
At just 13 years of age, when Doncic got the opportunity to move to Madrid, Spain to follow his dream and play for the Real Madrid basketball club, Mirjam was apprehensive at first. Yet she let him go and eventually followed him there.
She told Euro Hoops, "After Luka was living alone, in residence with other kids in Madrid, I moved to Madrid. Our relationship is very good because he has his own life, I have my own life, but we help each other as much as we can." In fact, once Luka found his way into the NBA playing for Dallas Mavericks, she moved again for him. That's how she showed her support throughout his journey so far.
Once she came to the States, she had a fan following of her own when her presence during Luka's draft night went viral on social media. She picked up her former career once again and even modeled for Juventas Clinic and The Lie by JPZ purses. Apart from advertising herself on Instagram, she has filled it up with her son's accomplishments.
ADVERTISEMENT
Article continues below this ad
This only shows the affection and respect they have for one another. And it seems like we will continue to see this bond for a long, long time.
ADVERTISEMENT
Article continues below this ad