Ex-Wife of a Felon, Shaquille O'Neal's Mother Makes a Heartbreaking Revelation on Teenage Moms
Published 03/10/2023, 8:10 AM EST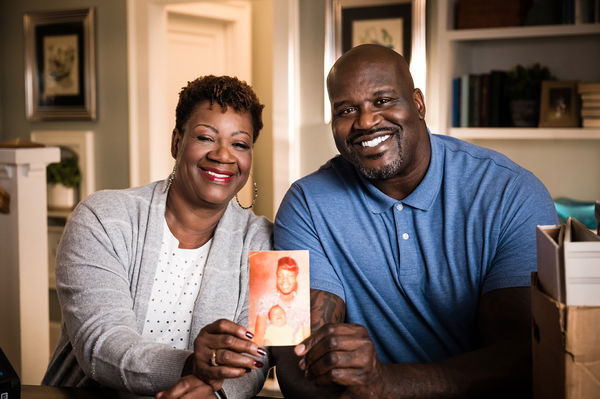 Shaquille O'Neal did not know his biological father Joseph Toney while growing up. Similar to Shaq, Toney was a high school basketball star and received an offer from Seton Hall to play college basketball. But he lost his way in the process after he started indulging in drugs. Toney was charged with a felony and served six years in prison after the birth of his son. When her son was born in 1972, Shaq's mother Lucille O'Neal had just graduated from high school. As a teenage single mother, she struggled to make ends meet.
Lucille recently opened up about her struggles and the obstacles she faced as a teenage single mother. She also made a heartbreaking revelation related to teenage moms during her speech.
Lucille O'Neal addresses important issues during her speech
ADVERTISEMENT
Article continues below this ad
Lucille O'Neal recently spoke at the Chattanooga Girls Leadership Academy Odyssey luncheon. It was the academy's 14th luncheon and was a major fundraiser. During the speech, Lucille talked about overcoming her hardships and the arduous path she had to undertake to overcome them.
CEO of the organization, Elaine Swafford, set the tone of the evening by bringing out key issues regarding women's empowerment in the modern world. "Previously, I've spoken here about our young women sitting at the table of their choice," she said. "And it's no more talking, it is happening." Meanwhile, Lucille O'Neal opened up about becoming a mother after high school and addressed how she was worried about her future at the time.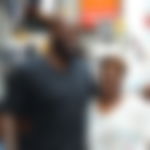 "I became a mother for the very first time," O'Neal said according to a report from Times Free Press. "I was fresh out of high school. I didn't know what my future held. Even after learning what my mother taught me — keep dreaming, keep striving, keep going forward — I got caught up looking for love in all the wrong places."
The four-time NBA champ's mother took the opportunity to relay some important life lessons to young minds. She also stressed the importance of making good decisions in life and to progress at any given situation, rather than staying stuck.
Lucille then talked about her struggles with alcoholism when Shaquille O'Neal joined the Orlando Magic. She noted that her faith helped her recover. "I was not in a good place," O'Neal said. "It came to me that I needed to be doing something else."
Then she spent her energy on bettering herself by enrolling in an adult education program and graduated in 2003 with a degree in business administration with help from Shaq. In 2010, she authored her autobiography Walk Like you Have Somewhere to Go.
ADVERTISEMENT
Article continues below this ad
Shaquille O'Neal did not know about Joseph Toney 
Shaquille O'Neal was always under the impression that his stepfather Phillip A. Harrison was his biological father. Also, his father did not make an effort to be in his life as well when he was released from prison. When he found out about Joseph Toney, Shaq wanted to visit him. So Lucille O'Neal took him to meet his father for the first time.
ADVERTISEMENT
Article continues below this ad
WATCH THIS STORY – How much did Shaquille O'Neal weigh at birth
However, Shaq did not like the way Toney lead his life and wanted to go back home. Ever since that, the 2000 NBA MVP did not want any part of Toney. However, Shaq met his father several times after retiring from the NBA.
Edited By: Satagni Sikder