'Exactly the Way I Played': Former Bulls Champion Believes Luka Doncic's Gameplay is Identical to His
Published 07/19/2021, 9:38 PM EDT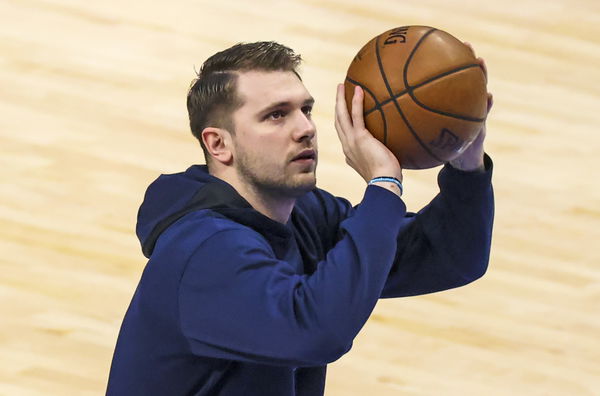 ---
---
The NBA league is more diverse today than it ever was. One can find more non-Americans, obviously with Luka Doncic and Nikola Jokic being the poster buys leading the pack of outsiders. But earlier in the '90s, they were very few and the Bulls were fortunate they could get their hands on a name like Toni Kukoc.
ADVERTISEMENT
Article continues below this ad
At 6'9", Toni was a rare 29th Round 2 pick that went on to have a career good enough to find a Hall of Fame mention. Today, he is off the limelight but he still closely monitors the happenings around the league and sees his essence in another European star. 
ADVERTISEMENT
Article continues below this ad
Toni Kukoc agreed to his comparisons with Luka Doncic
It's nothing new that the basketball aficionados keep comparing Luka Doncic to the Bulls legend. So in a recent interview, American sportswriter Brandon 'Scoop B' Robinson used the opportunity to take Toni's opinion on the hearsay.
The 52-YO agreed to it and expressed, "When I played in Europe, that was exactly the way I played. When I got to the Bulls, obviously that position was more or less reserved for Scottie. He was the one besides obviously Ron Harper to bring in the ball, being that small forward, point forward. But there were times that I'd get a rebound and had the freedom to bring up the ball. If Harp wasn't playing or Scottie wasn't playing, Dennis wasn't playing, I always had a [indiscernible] from coaches, from Phil…" 
In Europe, Toni was a different force. One can get the idea of that from his Olympics stats where he represented Croatia twice ('92 and '96). In 1996, he averaged 16.1 points, 7.3 rebs, 7 assists, and 1.1 steals. It's also true that he lost his position to Scottie when he played for the Bulls and achieved higher numbers only once the team changed in 1998-00.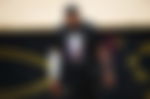 How does the Mavericks star's game match with the Bulls' champion's?
Luka Doncic, a 6'7" guard, is more impactful than Toni Kukoc because of his position in the team and just how coaches rely on others passing him. Toni, on the other hand, also showcased impressive ball-handling and terrific shooting prowess for his time. No wonder Phil Jackson trusted him over Scottie for that controversial 1994 Game 3 shot against the Knicks.
Now, Luka's range is certainly better, but the Bulls legend is also a notch better than Luka in terms of rebounding. Had Toni joined the Mavs in 1993, he could have easily been the 18-6-6 player in his rookie year itself. 
ADVERTISEMENT
Article continues below this ad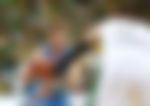 Both the European players shared somewhat a similar playing style but Luka Magic excels in numbers because he's the #1 in his team. A Kristaps Porzingis can never replace Luka and that helps his case. But for Toni, he was either the 2nd or the 3rd option even as he was a better athlete than Luka is today.
So with those similarities in their skillsets, if Toni was playing today, do you think he could garnered big numbers? Help us know your views in the comments below.
ADVERTISEMENT
Article continues below this ad
Watch this story – Luka Doncic, Rudy Gobert, and Other Players Competing for Gold at the Tokyo Olympics