Exciting News for Lakers Fans as Damian Lillard's Rumored Exit Plan From Blazers Revealed
Published 02/03/2022, 1:26 PM EST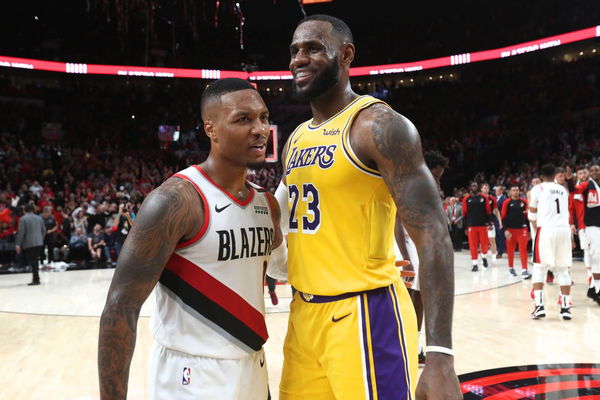 When the trade deadline is around the corner, not even an injury can keep a player away from rumors. The same applies to Damian Lillard of the Portland Trail Blazers. Although he is nursing a serious abdominal injury, the rumors regarding his future are spreading like wildfire.
With the Philadelphia 76ers waiting to fix the Ben Simmons situation, rumors were linking Lillard to Philadelphia. The latest news regarding Lillard might disappoint the 76ers fanbase as he is reportedly looking for a move in the Western Conference.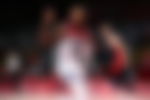 Damian Lillard trade rumors
ADVERTISEMENT
Article continues below this ad
Although teams expect Lillard to stay with the Portland Trail Blazers, his contract issues might be a problem. All the news regarding Lillard points to the fact that the Blazers superstar will most likely sign an extension.
According to reports by Eric Pincus of Bleacher Report, most teams expect the Trailblazers to give Lillard a new contract. He said, "Most teams expect the Trail Blazers to extend Lillard for another couple of seasons at roughly $100 million, but if that goes south, the New York Knicks may be his next destination over the Sixers."
There is a new twist in the tale. According to Chad Ford, "I don't actually think that at least nothing that I've heard of has Damian Lillard insisting that it has to be Philadelphia, that he goes to. In fact everything that I've heard is that he would prefer a move to the West coast or to stay on the West coast."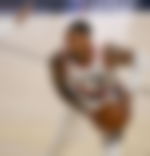 As the reports suggest, Lillard might end up staying in the Trail Blazers but a move to the eastern conference is not likely. With Lillard suffering a bad abdominal injury, the Trail Blazers might want to offload him. And the Lakers come into mind.
Lillard has been linked to the Lakers before and a Russell Westbrook trade might be in the offing. With Westbrook having a bad season with the Lakers, there have been several reports suggesting a trade for him.
How has Lillard been this season?
ADVERTISEMENT
Article continues below this ad
The Portland Trail Blazers have been struggling this season. They are currently 10th in the league, standing just behind the Los Angeles Lakers. Although Lillard has had injury scares all season, he has been decent while he played.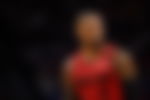 Lillard averages 24.0 points, 4.1 rebounds and 7.3 assists per game this season. The star suffered a horrible abdominal injury for which he had to undergo surgery on January 13. Lillard is expected to be out till Mid march at the earliest.
ADVERTISEMENT
Article continues below this ad
WATCH THIS STORY: 5 times NBA players were caught cheating on LIVE TV
Do you see Damian Lillard joining the Los Angeles Lakers? Let us know in the comments below.