Fans Express Outrage on Twitter After Steph Curry Gets Special Treatment from the NBA
Published 03/09/2021, 5:53 AM EST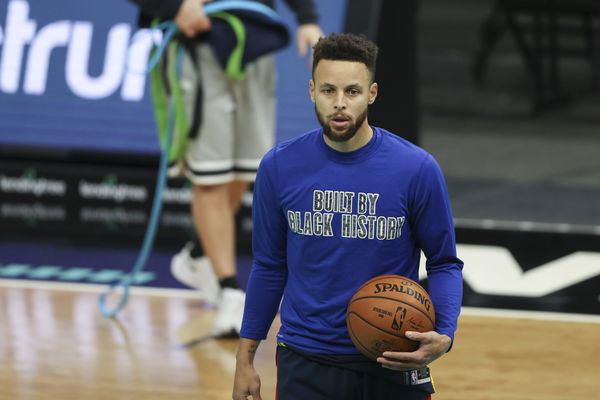 ---
---
The All-Star team is generally made up of five starters and seven reserves. These positions are determined by fan-votes, but one would expect the league to offer the same level of treatment to every participant in the All-Star game. Well, that isn't the case, and the internet is blowing up with comparisons between Steph Curry and Domantas Sabonis.
ADVERTISEMENT
Article continues below this ad
What happened at the All-Star weekend? Both Steph Curry and Domantas Sabonis laced up for the same team, but they received different treatment from the league. The league was spotted offering extra preference to the Golden State Warriors point guard! 
Steph Curry is being accused of receiving preferential treatment from the NBA
ADVERTISEMENT
Article continues below this ad
Everything was good about the All-Star weekend. The three-point contest was amazing, the skills challenge went well, and we also witnessed a dunk contest- all in one day! 
The All-Star Game was the highlight of the whole event, and Steph Curry once again reigned supreme with his distance shooting. But there was no fuss about all that. Everything that took place on the court was just fine with everyone.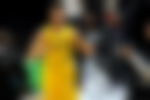 However, what prevailed behind the scenes hasn't gone down well with people. Apparently, Steph Curry was given a bigger locker for his stuff when compared to Domantas Sabonis. This caused an outrage on Twitter! 
Everyone was against the NBA's treatment of second-tier players like Sabonis and the rest. Well, we all know who the top guns are and they alone get these special treatments like a bigger locker than the rest! 
Fans couldn't stop posting their opinion on Twitter! 
One thing is for sure: Steph Curry wouldn't have asked for a bigger locker. It is just that the league arranged for this on some basis for all players taking part in the All-Star weekend. However, NBA fans just weren't happy with the league downplaying Sabonis' privilege. 
The difference in size of the All-Star weekend's lockers definitely caught everyone's attention. While Steph Curry had the biggest, Sabonis had the smallest. But guys like Nikola Jokic and Luka Donic were in-between!
ADVERTISEMENT
Article continues below this ad
It is just crazy to see the commotion about the lockers at All-Star Weekend 2021. They certainly came in different sizes, depending upon the player. Fans are just deeming this as a disgraceful move by the NBA. What do you think?
ADVERTISEMENT
Article continues below this ad