Fans Left In Disbelief As Stephen Curry Sets Unreal Three-Point Record
Published 05/10/2022, 12:28 AM EDT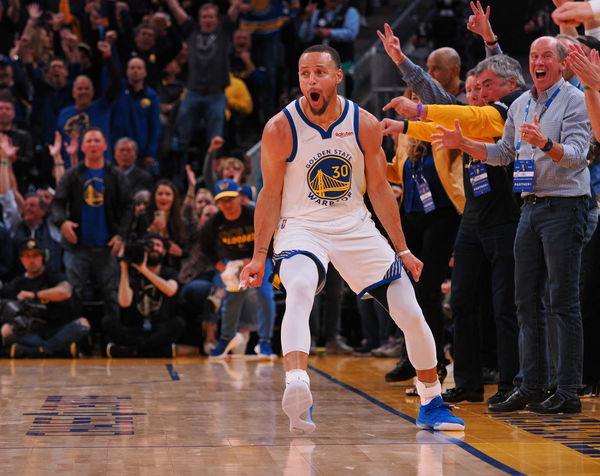 The Golden State Warriors and Memphis Grizzlies are in a battle in Game 4 of their playoff series. With Memphis without their star Ja Morant, the Warriors have an upper hand. But the Grizzlies are living up to their regular season image and taking on the Bay without any fear. However, even tough defense can't stop the three-point king Stephen Curry from crushing yet another record from beyond the arc.
Curry started off the playoffs with a major change in role. Picking up an injury towards the end of the regular season, the Warriors star came off the bench for the first time in a while. But that was no means to stop the Baby Faced Assassin. He demolished the Nuggets in the first round.
And Curry doesn't have plans to let go of his run.
ADVERTISEMENT
Article continues below this ad
After his scoring burst in Game 3, the Chef cooked up a record-breaking three-pointer in Game 4 to further his legacy.
Stephen Curry launches into another playoff record for the Warriors
It is no surprise to hear Curry being on top of all the three-point records. The former MVP has made it a habit to shock the world with his shooting supremacy. And the playoffs are his biggest stage to shine bright. Likewise, the three-time NBA champion did just that and broke another three-point threshold.
WATCH THIS STORY: Is Steph Curry a Billionaire?
Just months after becoming the all-time three-point shooter in the NBA, Curry shot down another record, but this time it was a first. Putting on his shooting boots, Curry launched himself to become the first player to hit 500 three-pointers in the postseason.
Likewise, fans were mesmerized by this feat.
ADVERTISEMENT
Article continues below this ad
When it comes to the game, Curry's record night isn't going all his way. The Baby Face Assassin is struggling to strike down the Grizzlies in Game 3 fashion. Shooting just 4-14 from downtown so far. Likewise, with him not getting things going, the Warrior's offense has become sloppy. They are in a 7 point deficit against the Morant-less Grizzlies who are looking to even up the series.
ADVERTISEMENT
Article continues below this ad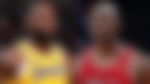 With one-quarter of action left to play, the Warriors surely have a chance to bounce back into the game. However, the Grizzlies' resolve to win isn't something to be taken lightly. With the home crowd cheering them on, do you think the Warriors can pull off a comeback? Let us know in the comments below.