Fans React As Jusuf Nurkic, Who Mocked LeBron James For Being A Crybaby, Set To Be Sidelined With Long Term Injury
Published 02/23/2022, 10:10 PM EST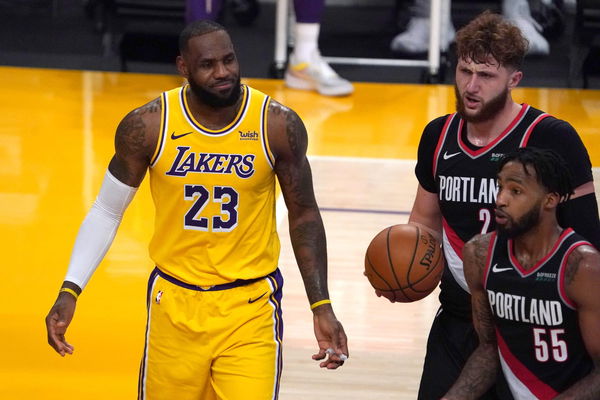 For the most part, LeBron James has good relations with the fellow players of the NBA. However, there are times when the King has made enemies. One of them is the Portland Trail Blazers center, Jusuf Nurkic. Recently, news came that Nurkic is set to miss at least a month with an injury in his left foot. While getting this news, fans punched right on him.
The Trail Blazers haven't had much luck this season as they look to rebuild as a team. They have already taken the first step of trading away CJ McCollum to the Pelicans. Moreover, injuries haven't been kind to them. Their main star, Damian Lillard, is taking time to recover from his injury and will most likely miss the entire season. And now they are losing their starting big. Currently, they are the 10th seed in the Western Conference. Hence, this is a big loss for the Blazers who are just 2 games away from being out of the play in picture.
ADVERTISEMENT
Article continues below this ad
WATCH THIS STORY: Ben Simmons' Blockbuster Nets Debut, Stephen Curry vs Damian Lillard, and Other Moments to Look Out for After NBA All-Star Game
LeBron James' arch nemesis out for a month
Nurkic is a traditional center that knows how to score on the interior. He often is the early target for the Blazers as he sets the overall tone for the game. However, he is more famous for his beef with LeBron James. During his time in Denver, Nurkic mocked LeBron and that turned out to become the beginning of their rivalry. Years later, when the Cavaliers and Blazers faced off in the playoffs, the Akron Hammer threw down a vicious dunk over Nurkic and had the entire crowd going crazy.
ADVERTISEMENT
Article continues below this ad
As the chief center for the Blazers, absence loss will be critical. They don't have any impactful bug off their bench who can make a difference. Rookie Greg Brown III is putting up just 3.3 points per game while sophomore center CJ Elleby is averaging 4.3 points. Hence, losing Nurkic will majorly slow down the offense for the Trail Blazers, who have already lost their prime scorers this season.
With Jusuf out, the pressure will fall onto the younger guys on the roster. Notably, Anfernee Simons and newcomer Josh Hart. With Damian out, Simons has seen a big hike in his role and the 22-year-old has delivered putting up 17 points and 3.9 assists per game, As for Hart, the former New Orleans guard has had an impressive start with the Blazers averaging 24 points so far.
ADVERTISEMENT
Article continues below this ad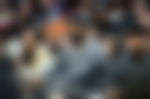 With Nurkic and Damian out, how do you think the Blazers will hold up? Let us know in the comments below.