Fans Rip Apart Brittney Griner for Raising "Security Concerns" in Her Major WNBA Return Update
Published 01/25/2023, 7:30 AM EST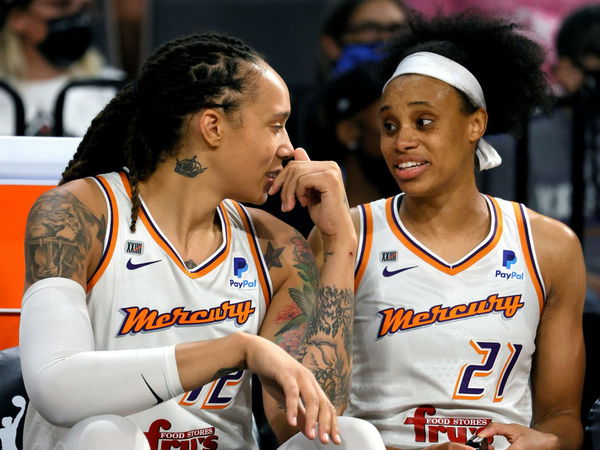 Brittney Griner missed the whole of the last WNBA season because of her captivity in a Russian prison. After around ten months in prison, she was released on December 8, 2022. A few days later, the 2014 WNBA champion released her first statement after returning to the country. She thanked everyone who played a part in her release and vouched to help other "wrongfully detained" Americans across the world. Furthermore, she assured the fans that she would play in the upcoming WNBA season for the Phoenix Mercury.
The upcoming WNBA season is scheduled to start on May 2023 with the Mercury set to make their season debut on May 20. Mercury fans were excited to see their team in action and Griner on the hardwood after over a year. However, there are some concerns about Griner's return to the league.
Security concerns for Brittney Griner!
ADVERTISEMENT
Article continues below this ad
If reports are true, then ahead of the start of the WNBA season, there are security concerns about Brittney Griner during air travel. Furthermore, other WNBA free agents are also in the conversation about flying private. According to senior ESPN writer Ramona Shelburne, "The issue of private air travel has come to the forefront of free agent conversations around the WNBA, multiple sources told ESPN, because of the assumption that Phoenix Mercury center Brittney Griner will need to fly privately due to security concerns."
However, many fans were not impressed with this update. The fans made their opinions known through their comments on social media. Here are some reactions:
What security concerns?? The fact that she brings drugs on flights??

— Luke Buzin (@LukeBuzin15) January 24, 2023
LegionHOOPS, post HOOPS news not this. find me one person who cares about this

— joe (@aimbotjoe) January 24, 2023
She needs a PJ so she can bring all the vape cartridges she wants!!

— Tunechi's Room (@scotty_tsunami) January 24, 2023
Girl ain't nobody worried about you lmao

— Big Rome (@LONDO87540615) January 24, 2023
"Security concerns" she ain't tryna get caught with the dab pen again LMAOO 😭

— BrodieMuse 🚀 (@TripDubMuse) January 24, 2023
What security? Who actually cares at all about her at this point

— WolfMan (@x_WolfMan_41) January 25, 2023
The lengths that wnba players go through to get a private jet is insane. The NBA would never 😭🤣🤣

— LeFather James (10-12) (@manhuttsr) January 24, 2023
Most fans trolled the lack of fans of the WNBA. On the other hand, some recounted Griner's alleged crime in Russia. According to reports, Griner was arrested at an airport near Moscow for carrying vape cartridges with small amounts of cannabis oil.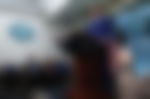 ADVERTISEMENT
Article continues below this ad
She was charged with smuggling drugs and the Phoenix Mercury center pleaded guilty during the trial. However, Griner noted she did not intend to break Russian law and maintained she packed the vape cartridges by mistake. She was then sentenced to nine years in prison by a Russian court. Months later, the US government brought her home in exchange for arms dealer Viktor Bout.
Griner's first public appearance
Brittney Griner recently made her first-ever public appearance after almost a year. Griner and her spouse Cherelle surprised fans with an appearance on Martin Luther King Jr. Day in Phoenix.
ADVERTISEMENT
Article continues below this ad
WATCH THIS STORY – Luka Doncic, Giannis Antetokounmpo, And 4 Other NBA Stars Have Combined To Make NBA History: Heres How
As fans gathered for a parade on MLK day in downtown Phoenix, Griner and her wife joined them. The eight-time WNBA All-Star spent some time with the fans posing for photos.
Edited By: Abhishek Kumar