Father of 5, Dennis Rodman Received Wonderful Messages for Writing a Children's Book in 2013
Published 10/23/2022, 9:30 AM EDT

Follow Us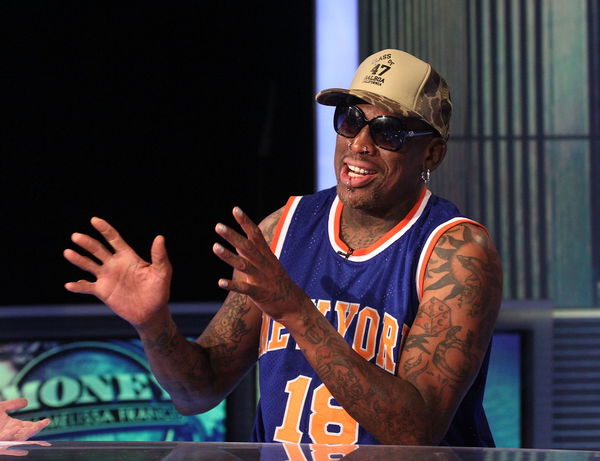 Dennis Rodman is unarguably one of the most eccentric personalities to ever grace the NBA floor. From donning crazy-colored hairstyles to countless piercings and tattoos, he had a persona brimming with flamboyance. "The Worm" was an influencer long before social media even existed, given he served as a symbol for individuals to express themselves without fear.
His numerous escapades were simply too bizarre to be believed. Therefore, envisioning Rodman writing a children's book is a bit over the top. However, it is true. One of basketball's most outlandish and flamboyant characters has written a book for children. It's fair to say that nothing was off-limits for the rebounding machine.
ADVERTISEMENT
Article continues below this ad
Rodman wrote a book called "Dennis The Wild Bull," which was published in 2013. Interestingly, the book's cover features a large bull with gushing red hair, facial piercings, and a red goatee. A single glance at the cover and one can instantly see the Rodman influence.
The Chicago Bulls legend once said that through his book, he just wants kids to understand one thing. As per him, it doesn't matter what you do in life; you can always be yourself and be accepted. Amazingly, the book had a great influence on the kids, as Rodman claimed that he had some wonderful messages from children who read it.
Dennis Rodman received wonderful messages from children who gave his book a read
"Dennis The Wild Bull" is a story of a bull that is separated from his family and forced to live with other bulls. Despite his flamboyant appearance, the other bulls in the rodeo accept and become friends with him.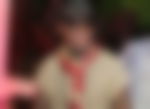 It's incredible to see someone as eccentric as Rodman go to such extremes to write a book for children. In an e-mail interview with the Calgary Herald, the five-time NBA champion discussed how his book had a positive impact on children and how he received countless positive messages.
Rodman was initially questioned why he decided to write a children's book. He again remarked that he wrote it to show the youth that it's okay to be yourself. One should not be afraid to be different and go their own way. Rodman then asserted that he dedicated the book to his own children, who mean everything to him. The Bulls legend is a father to five children.
ADVERTISEMENT
Article continues below this ad
He was then asked how the response had been from kids so far.
"I have had some wonderful messages from children who have read the book and related to the situation of 'Dennis,'" Rodman said. He subsequently stated that he would rather keep those messages private. The NBA Hall of Famer went on to say that the book made people feel good, which is all that counts to him.
ADVERTISEMENT
Article continues below this ad
WATCH THIS STORY: Arnold Schwarzenegger, LeBron James, Dennis Rodman, and David Beckham all are proud owners of this four-wheeler beast
It's wonderful to see that Rodman penned a book for kids to inspire them to be themselves.
Edited By: Pritam Priyedarshi