'F**cking Embarrassing': American Actor Slams LeBron James For Criticizing Play-In Tournament
Published 05/06/2021, 1:53 PM EDT

Follow Us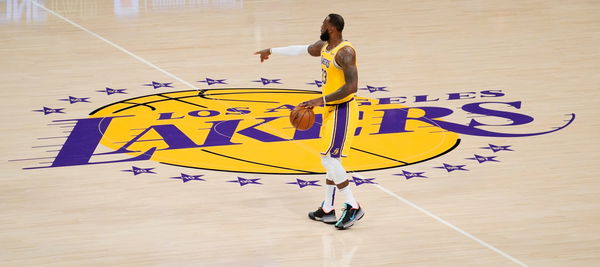 The Lakers are currently seeing a massive dip in their regular season form. Injuries have played a massive part in this, as both their superstars, Anthony Davis and LeBron James, have missed over 40 games combined due to injuries.
While Anthony Davis has made his return from a tendonosis injury, LeBron might have re-injured himself recently. After making his return against the Kings, Bron played two more games before going out of the court because of ankle soreness.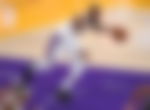 Given the disappointing performances by the team, 'The King' understandably was frustrated. Adding to the poor form, the Lakers also dropped from second all the down to sixth and are only a game above the Blazers who are seventh.
ADVERTISEMENT
Article continues below this ad
Seeing the possibility of his team slipping down, Bron vented of his frustration and heavily criticized the league for the play-in tournament.
Michael Rapaport criticizes LeBron James
The recent comments by Bron have become a center stage for multiple discussions. While analysts like Shaquille O'Neal have spoken in support of the Lakers' talisman, ex-players like Reggie Miller and Kendrick Perkins have criticized the 36-year-old for his comments.
The latest to join this bandwagon is Hollywood actor and comedian Michael Rapaport. In an appearance at Fubo Sports, the 51-year slammed the 4-time MVP for his comments on the play-in tournament.
ADVERTISEMENT
Article continues below this ad
"I think it's f**king embarrassing. He never discussed the play-in tournament. He was all for it. The last it was discussed. When he said teams should fight it out. He named specific teams, he didn't mention it during the bubble. He didn't mention it all season long."
Rapaport added, "It's not even a two out of three, you got to play two extra games. These guys get paid so much money. They're so f**king entitled. And and it has to do with not just athletes. I think it has to do with, you know, people of that age."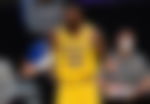 "And I think it's unfair for them to be complaining. I think it's unfair that LeBron James said that somebody should be fired over this when he he had never mentioned it in the past. Except for that, he was all for it."
ADVERTISEMENT
Article continues below this ad
While people might criticize him right now, all eyes will be on Bron come postseason. Regardless of where they end up in the West standings, health will be the main priority for the Lakers. If they are healthy, they are certainly the favorites to win it all. Can LeBron James return to full fitness and help the Lakers repeat?