'Fear The Deer': NBA Players React to Giannis Antetokounmpo and the Bucks Defeating Nets in Game 6
Published 06/17/2021, 11:22 PM EDT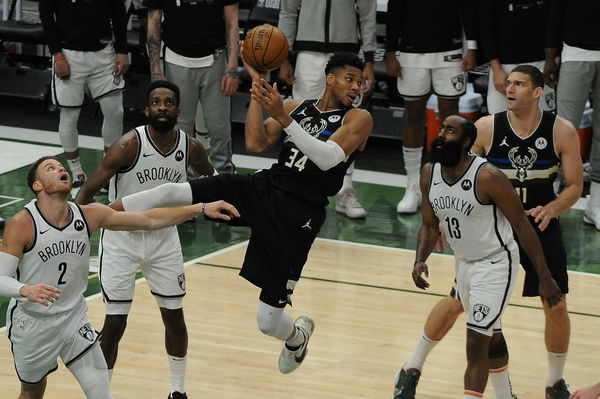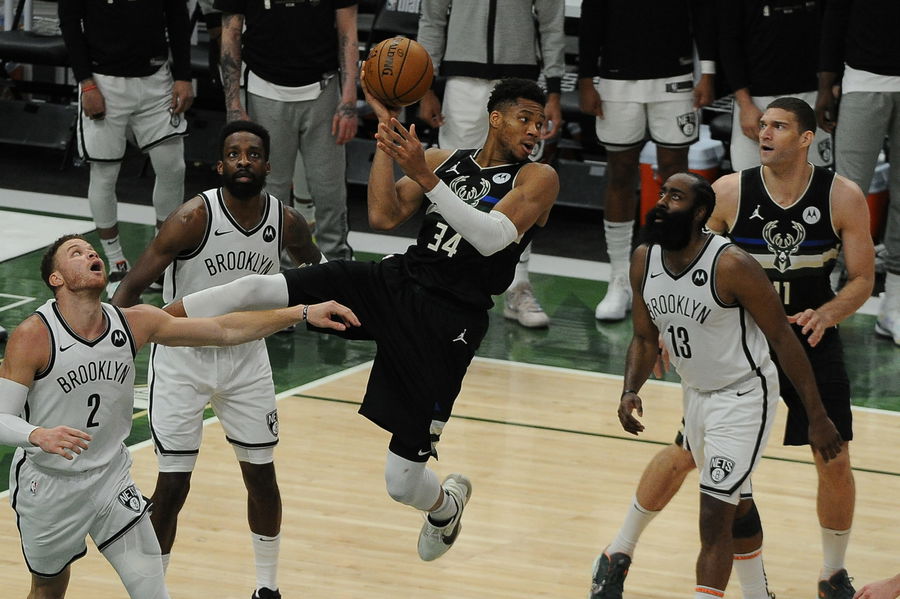 ---
---
The Brooklyn Nets served NBA fans with one of the best playoff games seen this season, which was essentially a one-man show with Kevin Durant carrying the rest of the team on its back with his legendary performance. The Nets were able to steal an obvious win from the Milwaukee Bucks in Game 5, and Game 6 turned out to be Milwaukee's revenge on them.
ADVERTISEMENT
Article continues below this ad
While everyone knew that the Bucks vs Nets matchup would be a tussle, both teams had fans fooled at one point with the expectation that they would put an end to the series before it reached Game 7. But this was not to be.
Milwaukee Bucks hit back
ADVERTISEMENT
Article continues below this ad
Unfortunately for the Nets, Kevin Durant couldn't pull out another miraculous night for them to rely on. After KD's 49 point performance in the last game, the Nets looked like they would carry this momentum into Game 6 and send the Bucks crashing out of the playoffs.
In fact, Game 6 held some resemblance to Game 5 because the Milwaukee Bucks looked like they were in control for the most part, but nobody was going to mistake their leads this time with them winning. But the Bucks seemed to have learned their lesson and didn't let the Nets cover up the deficit so easily.
The Bucks started off big as usual; only this time, they were constantly on their toes. Thanks to Giannis and Khris Middleton leading the way, the Game came to an unpredictable end at 104-89. Now that the series is 3-3, there is only one direction that it can end in. As the series goes to a final Game 7, NBA Twitter fans had their own response to the Bucks' comeback.
WATCH THIS STORY: Chris Paul, Kevin Durant & Other NBA Players Who Have Hidden Meanings Behind Their Jersey Numbers
Where did the Brooklyn Nets fall short?
Much like the last game, James Harden wasn't as helpful as he should have been. Despite Durant's 32 points and 11 rebounds, Harden only had 16 points to contribute to the board. In fact, Bucks' Middleton was responding to KD shot by shot. If it weren't for him, the Bucks might have not seen the face of a Game 7.
ADVERTISEMENT
Article continues below this ad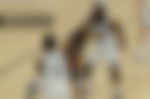 Middleton also turned out to be the lead scorer of this game with 38 points and 10 rebounds, whereas Giannis Antetokounmpo did his part with 30 points and a whopping 17 rebounds.
The Nets are not challenging enough when they don't have their Durant-Irving duo and with Harden not as productive either, Brooklyn could lose their shot at a title this season. Will the Milwaukee Bucks be the underdogs that win the ECSF?
ADVERTISEMENT
Article continues below this ad