'Felt Real Privileged' – Kevin Garnett Narrates a Memorable Anecdote of Him and Kobe Bryant
Published 02/26/2021, 1:00 PM EST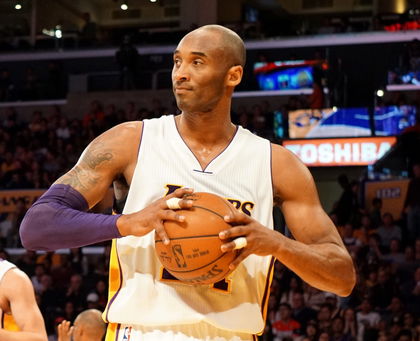 ---
---
Kevin Garnett and Kobe Bryant never played together as teammates but shared a major similarity. They were both incredible athletes who skipped college and entered the NBA directly after high-school. Garnett recently shared a wonderful anecdote about the late Lakers legend, which featured Gary Payton too! 
ADVERTISEMENT
Article continues below this ad
Payton was a lively defender who gave opponents a tough time on the court. Garnett and Bryant entered the league in 1995 and 1996 respectively, during a period where Payton had already established himself as one of the best players in the league. 
So, when Bryant, Garnett, and Payton got together for a promotional shoot, the younger ones couldn't refrain from asking the veteran for some game-changing tips. Garnett recently narrated how this incident went down when he made a virtual appearance on 'Jimmy Kimmel Live.' 
ADVERTISEMENT
Article continues below this ad
Kobe Bryant and Kevin Garnett received a 30-minute masterclass from Gary Payton
As mentioned above, Garnett narrated an incident to Jimmy and his audience about how he and Kobe met Payton at a shoot. Upon its conclusion, Kobe Bryant wanted to get some tips from 'The Glove' about a move, and here's Garnett's version of what went down after: 
"Kobe just pulled [Payton] to the side as we was leaving the shoot and there's a bunch of people around and he just asked him something very simple. And he [Payton] was like 'Come here I'm gonna show y'all something, come here,'" Garnett began. 
The 2008 NBA champion then detailed how Gary Payton immediately held a serious session for 30 minutes teaching Bryant and him a few tips. Payton just had one condition.
"Don't show nobody my move. I'm dead serious. I see you teaching somebody my move I have some problems with you," Payton told Garnett and Kobe, as explained by the former. 
ADVERTISEMENT
Article continues below this ad
"Kobe and I felt real privileged like 'wow he really took his time and took us through' and you know we kind of went over it and as a young player, bro, like that's everything for vets to be able to take time for you set aside time and show you something," Garnett expressed. 
Kevin Garnett also revealed that Kobe Bryant was the first one to apply his learnings on the court. The former saw the Lakers player perform Payton's move on the court and was excited since he was the only one who knew the secret! 
ADVERTISEMENT
Article continues below this ad