'Figuring Life After LeBron': NBA Legend Chris Bosh Reveals How he Processed End of His Career
Published 12/26/2020, 11:00 AM EST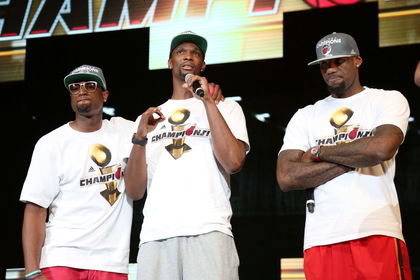 ---
---
Chris Bosh is one of the best players in the history of the NBA, creating history on many occasions during his time in the league. While Bosh was not considered an explosive player, on his day, he could get the best of any player that went up against him. But for Bosh, his time in Miami Heat is what he is best known for, where he won two NBA Championships.
ADVERTISEMENT
Article continues below this ad
Chris Bosh spoke to the Olympic Channel's Ed Knowles about how he retired from Basketball. After several injuries during in his 16-year career, Bosh called time while with the Miami Heat. Bosh talked about how difficult it was to step away from the game he loved so much for so long.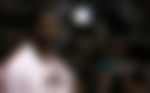 He said, "It was difficult. First and foremost, not being able to play the game, the sport, the job that I love the most ever. Basketball was pretty much my first love. Despite being able to play the length that I played at the time, I felt that I was still an All-Star." 
ADVERTISEMENT
Article continues below this ad
Bosh added, "I still felt that year that Miami could compete for championships. It's like an unfinished chapter. In retrospect, I was still on top of my game, figuring life after LeBron [leaving] and trying to re-establish myself as a figure in the game of basketball." 
Chris Bosh on his retirement
ADVERTISEMENT
Article continues below this ad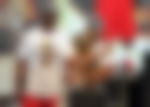 For Bosh, the latter stage of his career did not meet his expectations, and he had to get used to that disappointment. "I was really looking forward to that portion of my career. It never even really got off the ground. It was so difficult to adjust in the first couple of years. How automatically trained I was to live in that life, and me realizing that I have been doing this since I was 19 years old. And, man, that's all I've been doing. I haven't done anything else."
Regardless of how it ended, Bosh found tranquility in his life away from the basketball court, eventually accepting the end. He said, "You're not going to walk off into a sunset with a championship. It rarely happens. So I just had to come to grips with that. I just started pouring myself into my family."
ADVERTISEMENT
Article continues below this ad
Regardless of how Bosh's career ended, he will always be remembered as an all-time great. 'The Big Three' with him, LeBron James and Dwyane Wade is considered the greatest trio in NBA history.