'Final Nail In Your GOAT Coffin': Skip Compares LeBron James' Unfavourable NBA Turnover Record to Michael Jordan
Published 02/15/2021, 2:02 PM EST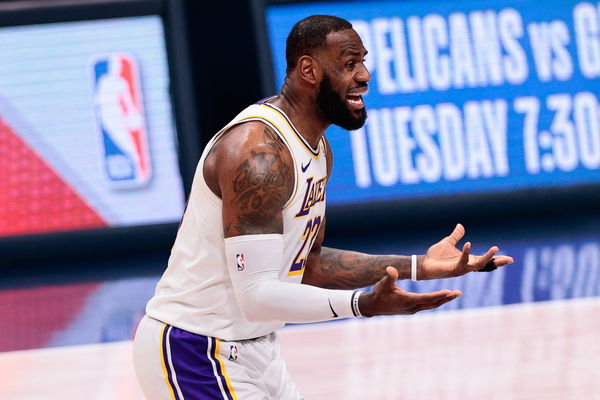 ---
---
As has become the norm these days, LeBron James entered himself into history books with yet another NBA record. However, it is not something that he would be too proud of. He passed Karl Malone for the most turnovers in the history of the league. Unsurprisingly, his detractors had a field day with this.
ADVERTISEMENT
Article continues below this ad
NBA Analyst and professional LeBron James hater Skip Bayless took full advantage. It was another opportunity for him to anoint his nemesis Michael Jordan as the GOAT. Taking it out on his compatriot Shannon Sharpe, he said –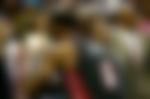 "This is yet another final nail in your 'Goat Coffin' that you try to build for LeBron James. Let's look hard at this. Let's look at the real GOAT, the true GOAT, Michael Jeffrey Jordan. So, LeBron had averaged in his career 3.5 turnovers a game. Yet Jordan only averaged 2.7 turnovers a game."
ADVERTISEMENT
Article continues below this ad
The man is speaking facts. But LeBron's fanatics could also point to his superior assists ratio as a reason for his high turnovers. The Los Angeles Lakers' point forward averages 7.4 assists per game as compared to Jordan's 5.3. But Skip has an argument to it that will make his fans look for a hiding place.
"Would you believe that Michael Jordan led the NBA in usage rate 8 times in 13 Bulls season? 8 times he had the ball in his hands more than anybody," Skip said on Undisputed.
"Yet LeBron James has led the league just 1 time in usage rate… So Jordan had the ball in his hands way, way more than LeBron, but LeBron is turning it over at a record rate."
ADVERTISEMENT
Article continues below this ad
How far is Skip right in his assessment of LeBron James?
To be fair to LeBron, this stat does not do justice to him. MJ was a born scorer and he put the ball in the basket with remarkable efficiency. In contrast, Laker is more of a facilitator who likes to get his teammates involved.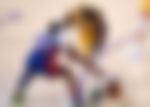 But, of course, coming to the GOAT debate, to Skip's point, there is no real argument here. Jordan is the most influential player to lace up his boots and take to the court. And the stats are in his favor, as well.
ADVERTISEMENT
Article continues below this ad