"Finally Real Help for Luka": Mavericks Signing 4X All-Star Amid Struggles Leaves NBA Fans Hyped
Published 11/28/2022, 10:43 PM EST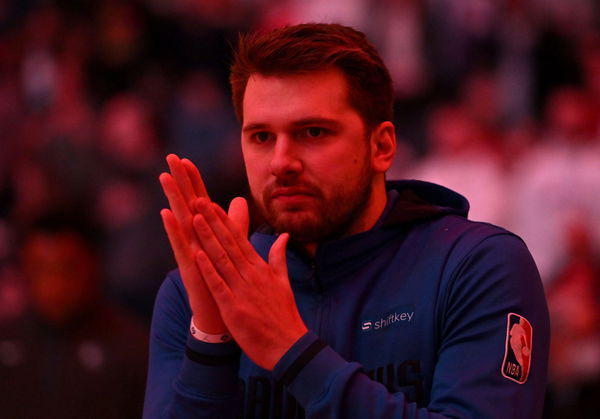 The Dallas Mavericks have not been in great shape with their fourth consecutive loss. They are now in 11th place in the Western Conference at 9-10. Trade rumors had been taking flight, and updates of the Mavericks signing a 4x All-Star have left NBA fans hyped. The team hopes that their decision will help catapult them to more wins.
The franchise officially released a statement, wherein, the Mavericks announced they have waived guard Facundo Campazzo. He had come on board with the team over a month ago. Campazzo only played 8 games this season and scored 10 points and had 9 assists.
ADVERTISEMENT
Article continues below this ad
Shams Charania reported that the team planned to sign the 4x All-Star Kemba Walker. Another reporter, Mark Stein claimed that the Mavericks would hope for a long-distance shooter by doing so. He also pointed out that Walker could be Luka Doncic's backcourt partner.
The NBA fans were both relieved and hyped. One user wrote, "Finally real help for Luka". Others also chimed in saying it was a good team call. Many others were excited about the possible resurrection of the team.
Shooting and another ball-handler is EXACTLY what they need.

— RoofGod (@RoofGod1984) November 28, 2022
Kemba about to resurrect his career with Luka. Geat move

— Ty (@Tytwice3) November 28, 2022
Good move by the Mavs! They go 1-5 and immediately goes out and try to address their issue. My Lakers on the other hand goes 0-5, nnah we still waiting on Jeanie and Rob 🤦🏾‍♂️

— iyke 🇺🇦🇺🇦🇺🇦🇺🇦🇺🇦🇺🇦🇺🇦 (@Biykend) November 28, 2022
Facundo Campazzo had earlier shared that he was grateful that the Dallas Mavericks signed him. He also discussed his relationship with Luka Doncic.
Walker's return to the NBA
Does waiving him and signing Walker make the difference they hope to see? The Mavericks didn't sign Kemba Walker back in October when the Detroit Pistons waived him off. But they chose to go with Campazzo. Some believe that Walker is a "backup plan to a backup plan to a backup for fixing what they somehow never anticipated would be a glaring need". The need, of course, was an efficient ball handler.
ADVERTISEMENT
Article continues below this ad
Like the fans iterated, someone who can help Doncic.
Bringing Walker can be a potential cause for redemption for the Dallas Mavericks. However, it is important to note that Kemba Walker is 30+ years old and is susceptible to injuries.
ADVERTISEMENT
Article continues below this ad
Watch This Story: Breaking 35-Year-Old Record, $207 Million Star Luka Doncic Joins Michael Jordan Following Historic NBA Performance
However, the fact remains that Kemba Walker is a veteran guard. He would be able to provide additional scoring depth alongside Doncic and Spencer Dinwiddie. Safe to say, the team and NBA fans have already pinned their hopes on him.