"Finish The Job": Phoenix Suns' Devin Booker Reveals What Kobe Bryant Would Have Told Him For the NBA Finals
Published 07/09/2021, 9:00 AM EDT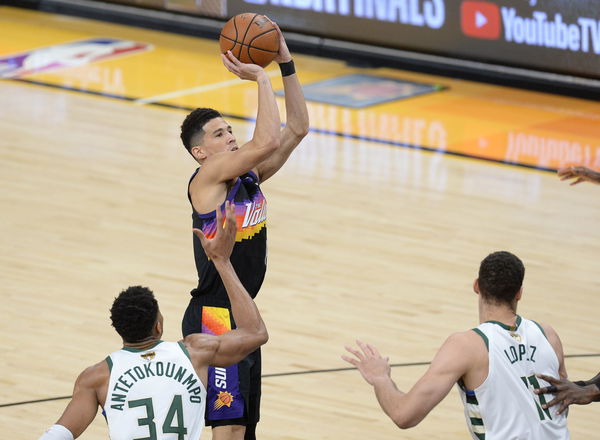 Devin Booker has arguably been the best player in this season's NBA Championships. He traveled from city to city and dominated one and all. With performances like the ones Booker has dolled out, there is no surprise that the Phoenix Suns are inches away from clinching their first ever NBA title.
The Phoenix Suns show
2020-21 was the most solid season for the Suns by a mile. They were in a mean mood throughout the year, defeating opponent after opponent in fine fashion. The team was led by Devin Booker and Chris Paul, and dropped just 21 matches in the regular season.
ADVERTISEMENT
Article continues below this ad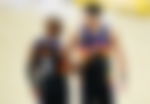 The Suns amassed around 110 points per game and had an FG% of 47.8 [2nd best in the league]. They managed to avoid injuries to whatever extent possible and had phenomenal squad rotation. More than anything, the Suns played as a unit and had more than 2-3 guys stepping up for them when it was required.
WATCH THIS STORY: All the Unexpected Things Brooklyn Nets' Kyrie Irving Lives Without
Devin Booker draws inspiration from Kobe Bryant
Like millions of others, Suns' star performer Devin Booker was a humongous fan of Kobe Bryant. Owing to his love for the sport and for 'Black Mamba', Booker even got a tattoo of what Kobe had written on his shoe that he gave to Booker in 2016. The tattoo reads 'Be Legendary', and it was dedicated to Kobe after he passed away. As the Suns took a gigantic leap in their quest for the title, Booker opened up about the impact of Kobe.
Talking to ESPN's Malika Andrews, Devin Booker spoke out on how inspiring the former Los Angeles Lakers luminary was, and what he would advise Booker if he was here.
ADVERTISEMENT
Article continues below this ad
"I mean I've reflected on it [what Kobe has done], mostly my whole childhood and my whole career honestly. Just bits and pieces of the approach, the mentality, the competitive nature. Everybody feels that, you don't have to be a basketball player to understand what Kobe has done for people's mindset and approach to the game, you know. That's what I'd probably take the most from him."
On being asked what Kobe would tell him presently, Devin answered, "Finish the job, that's what he'd tell me. I know that right now, he'd say get it done; and that's what we're trying to do."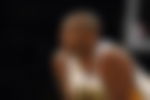 All in all, it has been a fantastic season for Booker and the Phoenix Suns. They are on the brink of taking the glorious trophy back to Arizona. In spite of having a dream season individually, Booker will not accept any sort of mediocrity, and will stop only once the title is clinched. So can the Suns do it?
ADVERTISEMENT
Article continues below this ad