'Fire Is on Your A**': Former Teammate Reveals a Downside of Playing Alongside LeBron James
Published 03/17/2021, 2:18 AM EDT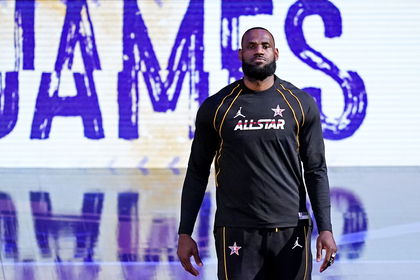 ---
---
LeBron James is one of the best players in the NBA. Despite being 36-years old, 'the King' still dominates almost every team in the league. Over his 18 years in the NBA, 'the King' has played for some fantastic teams.
ADVERTISEMENT
Article continues below this ad
Every team he has played for, be it the Cleveland Cavaliers or the Miami Heat, has seen an NBA title. In the last 10 years, LBJ has led his teams to a staggering nine finals appearances. It is very rare to see a LeBron-led team not in the NBA finals.
Former teammate opens up on struggles of playing with LeBron James
ADVERTISEMENT
Article continues below this ad
While it may seem like a huge positive to become an instant contender, Miami Heat veteran Udonis Haslem recently expressed how James' arrival affects other players.
In an appearance on the Posecast podcast, Haslem opened up on the struggles of the players around LBJ. The 40-year-old said, "If you can handle LeBron coming to your team, it works out for you and it can be successful."
Haslem added, "The problem is: Everybody can't handle it. When LeBron comes to your team, there's winning expectations instantly. No waiting, no four or five-year process; there ain't none of that. The pressure is on and the fire is on your a**. If they don't win, if y'all don't win, he ain't the one that's going to be out of there, it's you. That's what a lot of people can't handle."
Considering the generational talent the 36-year-old is, it is understandable why teams are always keen on having players who are effective around James, which leads to tremendous pressure on players like Haslem.
Can 'King James' win his fifth championship this season?
After leading the Lakers to their 17th championship, 'King James' is back in business this season with the Lakers. While the champions have made some bold changes in the off-season, new challengers like the Brooklyn Nets and Phoenix Suns have emerged.
ADVERTISEMENT
Article continues below this ad
The champions are currently missing a key player in Anthony Davis. With Davis out of the picture, LBJ has led the team to 10 wins and 7 losses, and they are currently the third seed in the loaded Western Conference.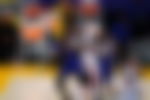 James, however, won't be solely fixated on the regular season. Given his age, fans might see LeBron take some games off in the regular season. The Lakers have all the talents for a viable chance at a repeat, and LBJ is at the center of it all.
ADVERTISEMENT
Article continues below this ad
Despite teams like the Brooklyn Nets making so many moves, the Lakers are still the favorites. If Anthony Davis is fully healthy and LeBron James is well-rested, there is no stopping the champions from going for a repeat.