"Fishnets, Hairnets, Brooklyn Nets": Los Angeles Lakers Fans Ooze Confidence After Team's First Look
Published 09/30/2021, 12:57 PM EDT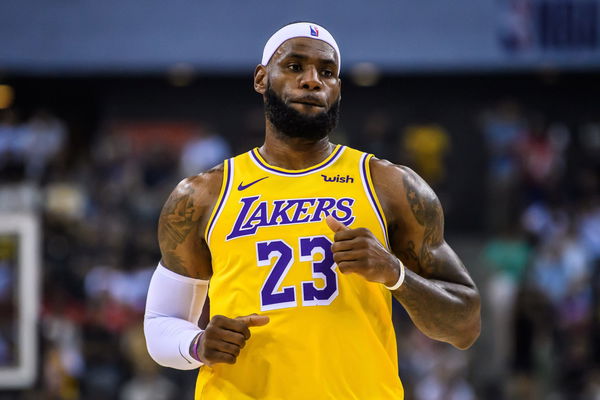 ---
---
Los Angeles Lakers are favorites to bag the Western Conference title in the coming season. Since they have stacked their roster with veteran all-star caliber talent.
ADVERTISEMENT
Article continues below this ad
Several experts including ESPN's Power Rankings place the Lakers as the strongest contenders from the Western Conference. Moreover, some experts have confidently declared the Lakers as their prime candidate to win it all this season.
Fox Sports 1's Shannon Sharpe is among these experts who believe the Lakers can take it all this season. Shannon Sharpe has always been a supporter of LeBron James and is known for often defending him against Skip Bayless' criticism on their show.
ADVERTISEMENT
Article continues below this ad
He hilariously tweeted from his weekly podcast's account about his support for the Lakers.
Shannon Sharpe's bold claim about the Los Angeles Lakers
After Media Day, teams published their team photographs, Shannon edited a picture of himself with a team picture of the Lakers. Since the Nets versus Lakers matchup is well anticipated across the league, Shannon captioned his tweet with a reference to that.
His confidence in the Lakers is like half the NBA community divided on this match-up. This fixture is most anticipated because of the match-up of the superstar duo: Kevin Durant and LeBron James. They were both the captains of the All-Star Teams last season. This shows they are both fan-favorites in each of their respective conferences. Therefore, their match-up is the one to look out for.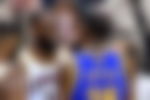 Kevin Durant vs LeBron James: A Head to Head Analysis
Games Played in Regular Season: 21
LeBron James Wins: 15, Kevin Durant Wins: 6
Games Played in Playoffs: 14
LeBron James Wins: 5, Kevin Durant Win: 9
Combined Record: LeBron James- 20 wins, Kevin Durant- 15 wins.
These two players are not rivals but their numbers surely give that indication. Despite that, they have a lot of mutual respect for each other, but since they play in similar positions their match-up becomes the center of attention.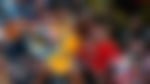 Fans React to Shannon Sharpe's Tweet
ADVERTISEMENT
Article continues below this ad
Watch This Story
ADVERTISEMENT
Article continues below this ad
While the fan reactions are mostly hilarious responses to Shay's editing, the one that stands out is the Bucks fan. He reminds the experts to not discount Milwaukee Bucks in this race for the title. Will the Bucks be a thorn in the Lakers' route to championship glory? Since they are current champions, we should not forget them from this race.
Watch This Story: Michael Jordan, LeBron James & Other NBA Players Who Tried Their Hands at Comedy By Hosting Saturday Night Live