Five Players Who Bet on Themselves Successfully Featuring Warriors Star Klay Thompson
Published 08/17/2021, 5:30 PM EDT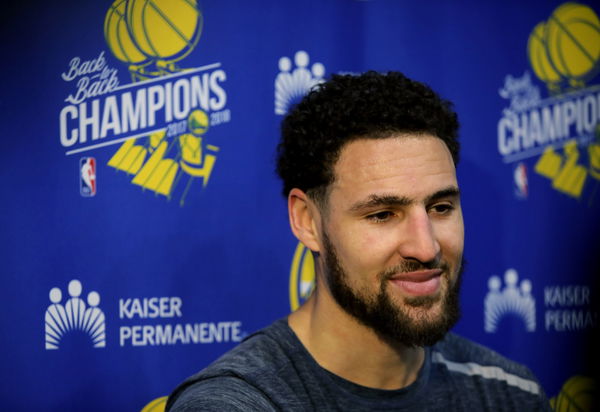 ---
---
The gamble that is free agency will soon come to a halt but there are some players who are still in limbo. While most NBA players have found their perfect seating for the next season, there are some who haven't. One of the biggest names making headlines right now is Dennis Schroder who played for the Los Angeles Lakers last season. However, despite being offered a great deal, he turned it down. Keeping this in mind, let's look at some players of the years, From Klay Thompson, Jimmy Butler, and others who bet on themselves successfully.
ADVERTISEMENT
Article continues below this ad
Tobias Harris
In 2018, Tobias Harris was coming off of one of the best seasons of his career. Even though he was traded off to the LA Clippers from the Detroit Pistons in the middle of the year, he was an excellent contributor from the arc. So, when the Clippers tried to tie him down with an $80 million contract extension, which Harris refused.
ADVERTISEMENT
Article continues below this ad
By rejecting the offer, he became an unrestricted free agent in hopes that he could bag a better deal, either with the Clippers itself or any other team. While this was very risky, it played out very well in his favor. He ended up signing a 5 year deal with the Philadelphia 76ers worth $180 million. And now, he is one of the most cornerstones of the team.
John Collins
Before the previous season began, the Atlanta Hawks offered their John Collins a $90 million contract extension. However, Collins decided to bet on himself instead. He turned it down, hoping that he could bag a more lucrative deal either with the Hawks or elsewhere.
After averaging 17.6 points, 7.4 rebounds, and 1.2 assists, one can say that he made the right choice. He played a vital role in the Hawks' run in the playoffs and was immediately offered a 5-year $125 million contract extension. This actually worked out well for both sides. Atlanta got to keep their solid center, and JC will earn $25 million a year, that too with a player option in the fourth year.
However, Collins did have interest in some of the other teams as well. Miami Heat, San Antonio Spurs, and Dallas Mavericks being some of them. But both Dallas and Heat did not wait for anyone to utilize their cap space, so Spurs were his only option. And clearly, getting a better deal with the Hawks itself is the best option for him.
Deal includes a player option in the fifth year for Collins.

— Adrian Wojnarowski (@wojespn) August 4, 2021
WATCH THIS STORY: 6 NBA Predictions Involving Kevin Durant, Klay Thompson & Others That Will Blow Your Mind
Klay Thompson
Klay Thompson has left no doubt that in the minds of Golden State Warriors fans that he is not going anywhere. But fans were holding their breath when the two parties did not sign a contract during the summer of 2019 and negotiations were still underway. Klay had the option of going through with a team-friendly contract but that would have meant he could lose up to $86 million.
So, when it came to it, the Warriors were able to secure him and he signed a 5-year $190 million contract. Even though there is no way the Dubs would have let him go, it was a risk on Klay's part. And tearing his ACL did not come in between signing this lucrative deal.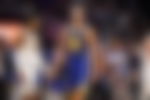 Jerami Grant
The situation with Jerami Grant was not about the money, but about his role in the team. In 2020, Grant agreed to a 3-year $60 million contract with the Detroit Pistons, but when the Denver Nuggets offered him the exact same deal, he did not accept.
When free agency was about to begin, an almost done deal was rumored between the Nuggets and Grant. However, the power forward found the Pistons more appealing because of being offered a more significant role. Even though he could have been with a team that was a title contender that season, he went with Detroit struggling to even make it to the playoffs. However, it seems like it was a personal win for him.
Jimmy Butler
During the 2013-14 campaign, Jimmy Butler had yet to prove a lot. This season was supposed to be a breakout campaign for him in which he ended up averaging 13.1 points, 4.9 rebounds, and 2.6 assists. But that did not mean he would lose his confidence, in fact, he knew exactly what he was worth. So, when he was given a 4-year deal of $40 million by the Chicago Bulls, he did not take it.
Fast forward to the next season, Butler was already putting up better numbers and even won Most Improved Player. Next thing you know, the man got a five-year deal worth $90 million from the Bulls themselves.
And now look at where Butler is. He has just signed a 4-year $184 million contract with the Miami Heat. He is the reason they were in the NBA Finals last to last season. Things could have been so different if these players hadn't trusted their gut.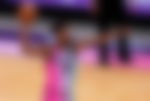 Many players take that leap of faith. Whether it is because they believe they deserve more or just out of curiosity of what value they hold. But after looking at these examples, it feels like this might not be a bad idea after all. At least if it's done right.
ADVERTISEMENT
Article continues below this ad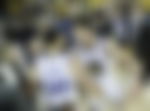 ADVERTISEMENT
Article continues below this ad