Five Probable Trade Packages for Lakers' Montrezl Harrell Ahead of the Trade Deadline
Published 03/23/2021, 6:26 AM EDT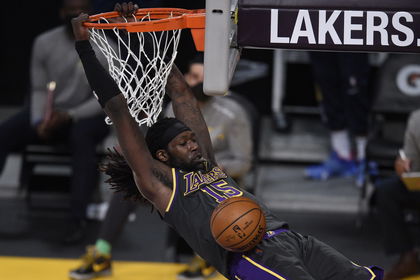 ---
---
The Lakers had one of the best offseasons in the NBA. Picking up players like Dennis Schroder, Montrezl Harrell, and Marc Gasol through trades and free agency in place of aging veterans like Rajon Rondo and JaVale McGee seemed like an easy decision.
ADVERTISEMENT
Article continues below this ad
But things clearly haven't picked up for the champions. While Schroder clearly has been the standout among the three, Gasol has had a minimum impact on the team. Harrell, meanwhile, has been impressive with his explosive scoring off the bench.
In the 43 games he has played, he is averaging 14.7 points, 6.6 rebounds, and 1.1 assists per game. Given the lack of scoring options the team has with the absence of LeBron James and Anthony Davis, Harrell has become a key player for the champions.
ADVERTISEMENT
Article continues below this ad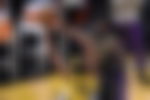 Given these current circumstances, it was shocking to hear that the Lakers are open to a probable trade for Harrell. Bleacher Report's Jake Fischer wrote, "Charlotte has also called the Lakers about Montrezl Harrell, Los Angeles' bruising center, sources said, and the reigning champions appear willing to entertain offers." 
With Trezz's situation heating up before the trade deadline, take a look at the five possible trade packages for him.
5. Terry Rozier
While their hole in the frontcourt is pretty evident, the Lakers are also lacking massively in the three-point shooting department. Given the Hornets' interest in Harrell, the champions could go all-in on a trade centered around Trezz.
Terry Rozier will be the best option available in a trade scenario for the champions. Rozier has been absolutely tearing it up this season, averaging 20.1 points, 3.8 rebounds, and 3.3 assists per game and shooting nearly 42% from the three-point line.

Given the dearth of scorers they have right now, an addition like Rozier can be a big boost for the Lakers and will help them in staying competitive in the Western Conference.
Lakers Receive- Terry Rozier, Bismack Biyombo, and Caleb Martin.
Hornets Receive- Kentavious Caldwell Pope and Montrezl Harrell
4. John Collins
After a rough start to their season, the Hawks have turned it around with some style with eight wins in a row. At the center of it all has been young forward John Collins. The 23-year-old forward has been in amazing form and is having a career year right now with the Hawks.
But Collins is up for free agency next summer. Given that Trae Young is also eligible for a max contract next season, Atlanta might be unwilling to give Collins a hefty contract. It might be the best time for them to get some valuable assets in exchange for him.

The Lakers might have to give up a talented young player like Talen Horton Tucker, but given the experience that Collins has in a winning team, it might be a risk worth taking.
Lakers Receive- John Collins and Cam Reddish
Hawks Receive- Talen Horton Tucker, Montrezl Harrell, and 2027 First-Round Pick
3. Hassan Whiteside & JJ Reddick
The Sacramento Kings have been one of the most disappointing teams in the NBA. Despite having young talented players like DeAaron Fox and Marvin Bagley III, the Kings haven't been able to take the next step.
Their underwhelming record has made them one of the prime sellers ahead of the deadline. The Lakers should try to capitalize on this situation and try to involve the New Orleans Pelicans in the deal as well.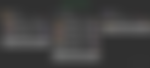 The Pelicans clearly haven't been pleased with shooter JJ Reddick. If the Lakers can involve the Pelicans, they might address two of their biggest problems – rim protection and three-point shooting.
Lakers Receive- JJ Reddick and Hassan Whiteside and 2022 First-Round Pick via Kings
Kings Receive- Montrezl Harrell
Pelicans Receive- Wesley Matthews, Jabari Parker, Alfonzo McKinnie, 2023 Second-Round Pick via Kings and 2024 Second-Round Pick via Lakers.
2. LaMarcus Aldridge
LaMarcus Aldridge is probably the biggest name available in this trade deadline. The 35-year-old veteran has enjoyed a productive stint with the Spurs but is now ready for a new challenge.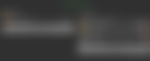 The Lakers could be potential suitors for Aldridge. Given the dearth of quality big men they have right now, they may go all-in on a trade for Aldridge. But the trade might come at a very steep price where the Lakers might end up giving up key rotational pieces like Montrezl Harrell and Kentavious Caldwell Pope.
Lakers Receive- LaMarcus Aldridge
Hawks Receive- Montrezl Harrell, Kentavious Caldwell Pope, 2024 and 2025 Second-Round Picks via Lakers
1. Myles Turner
The Indiana Pacers have been lurking in the lower ends of the playoffs for quite a while now. Rarely making it past through the first round of the playoffs, the Pacers could look to add some experienced veterans ahead of the deadline.
The Lakers, meanwhile, need a solid rim protector and shot-blocker on their side. Given the needs of both teams, a probable trade might be in the works. Myles Turner has arguably been the most-underrated center this season.

ADVERTISEMENT
Article continues below this ad
Despite players like Rudy Gobert taking all the headlines for their superb defending, Turner has been practically slept upon this season. He is currently leading the league in blocks and is averaging a whopping 3.4 blocks per game. Turner would be the perfect addition to the champions.
Lakers Receive– Myles Turner and Aaron Holiday
Pacers Receive- Montrezl Harrell, Kentavious Caldwell Pope, and 2024 Second-Round Pick via Lakers.
ADVERTISEMENT
Article continues below this ad
Montrezl Harrell is having a great season and will add quality to any roster he joins. But given the Lakers' needs, trading him for a better fit might be the best option available. Will the Lakers be bold enough to trade him for any of these big names?