Floyd Mayweather Flexes His Achievements Outlasting LeBron James' Career
Published 02/16/2022, 12:16 AM EST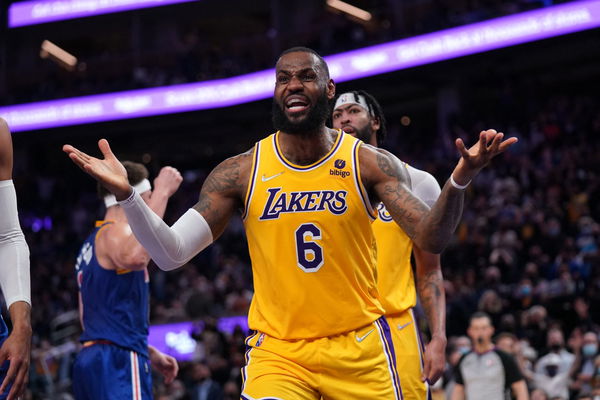 LeBron James has been dominating the landscape of basketball for about a decade now. The King is still one of the best players in the league and continues to grow his legacy. However, there are other sports athletes who match him in achievements. One of them is boxing's own Floyd Mayweather who has been dominant since the time Michael Jordan was a part of the Chicago Bulls.
Mayweather is one of the most priced fighters in boxing history. Nicknamed 'Money Mayweather', the former world champion went through his entire career without suffering a single defeat in the ring. His dominance reigned for years before he decided to give the gloves a rest.
ADVERTISEMENT
Article continues below this ad
While on the Pivot Podcast, Mayweather spoke about his long career and how he has been a one-man army from Jordan's basketball days to LeBron's prime years.
Does Floyd Mayweather surpass LeBron James?
While speaking, Mayweather spoke about how he changed the way fighters are looked at and get paid. Furthermore, the star also said he respects athletes of all sports. However, he couldn't undermine himself and said he has fought since Jordan's playing days and is still undefeated now that James nears his career end.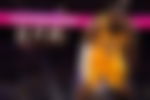 He said: "It's just to many athletes that I take my hat off to that work so hard that I love. And I'm talking about football, basketball, boxing, baseball, it's just so many sports. You got to realize I have been fighting since Michael Jordan was playing basketball. I was getting it. I was undefeated from there till now. And then LeBron James' career is almost over and I'm still getting it."
WATCH THIS STORY: Wife of Rams WR Van Jefferson Goes Into Labor Midway Through Super Bowl Win
Mayweather is almost 45 years old, and he still keeps fights going. While 'Money Mayweather' doesn't fight professionally, he does do exhibition fights here and there. However, during his time as a professional fighter, he was the fighter everyone wanted to see.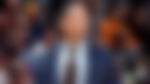 He changed the game when it comes to the audience and money in boxing. Mayweather became the stepping stone for modern fighters. Retiring with a record of 50-0 in his professional career, Floyd was a true winner in the ring. But how does the King match up?
ADVERTISEMENT
Article continues below this ad
Is there a new King in town?
Similar to Floyd, LeBron James has been a top player since coming into the league. While basketball is a team sport, it has kept James from being undefeated. However, with the way things are, he is the most complete basketball player to ever grace the NBA.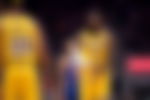 He recently received the record for scoring more points all-time in the regular season and playoffs and he also has his name in other major statistics. James has won four championships through his NBA career and got to the finals 10 times. With 4 MVPs under his belt, the King is one of the most accomplished basketball players.
ADVERTISEMENT
Article continues below this ad
Judging from their achievements, who would you give the edge to? Let us know in the comments below.