'Follow That Same Path': Warriors' Steve Kerr Compares James Wiseman to Phoenix Suns' Deandre Ayton
Published 07/17/2021, 7:30 AM EDT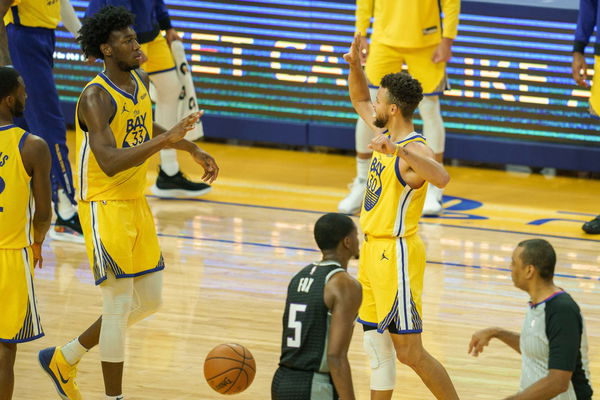 ---
---
The Warriors, after a two-year gap, will again become a title-contending team in the 2021-22 season. A major reason behind this would be Klay Thompson and also the possible trades that can arm them with another star. 
ADVERTISEMENT
Article continues below this ad
However, until the off-season begins, one can at least assess those GSW pieces that are almost sure to stay in the squad. While nothing can come off as a guarantee for either Kelly Oubre Jr or even Andrew Wiggins, chances are huge that James Wiseman is here to stay. At least the recent comments from coach Steve Kerr suggest the same.
ADVERTISEMENT
Article continues below this ad
Steve Kerr sees an impression of Deandre Ayton in James Wiseman
Recently, the Warriors' head coach gave an interview where he accepted his admiration for Deandre Ayton. In fact, he compared the star center to rookie James Wiseman and revealed how the latter can soon undertake the same responsibilities.
The 55-YO expressed, "The most interesting thing [about the NBA Finals] has been watching Deandre Ayton. I talk to James and text him. I'm just so inspired by what Ayton has been able to do. There's no reason why James can't follow that same path."
James is great with his reach and his leaping ability inside the restricted area. With his elite athleticism, he can be a dunking force and rule the paint as good as the best big men do. No wonder why GSW owner compared his future growth with Kobe Bryant and Kevin Garnett. However, his playmaking is yet to improve because ball distribution is very important when one has elite shooters in the team.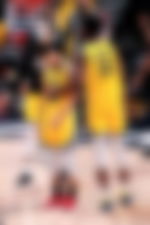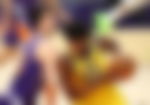 Why does the Warriors rookie's comparison with Phoenix Suns center make sense?
For one, James showed in his rookie season how he is one of the best upcoming star rebounders in the league. He has the ability to create second chances by going fierce in his aggression to catch the ball. Similarly, Deandre is very effective at rebounding as he is averaging 12.2 rpg in the playoffs 2021.
But there are other facets to Deandre's game that helped him take such an important position in Phoenix. Although he is poor at three-point shooting, the 22-YO is very efficient with his jump shots and undeniably trustworthy with his paint dominance. Similarly, if the Warriors can use James in the right areas, he can prove a lethal weapon.
ADVERTISEMENT
Article continues below this ad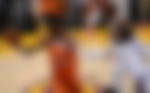 As coach Kerr added, "[The Suns] really streamlined his game. You think back a couple years ago and he was kind of all over the map. You could tell how gifted he was, but you weren't exactly sure what he was. They've figured it out. I'm watching Ayton quite a bit and I'm thinking a lot about how we can use James and simplify the game and make him really effective for us next year."
Playing under pressure, James offered an average of 11.5 ppg last year and started 27/39 games. With the incoming of Klay, can he become more free and show greater of his talent? Only time will tell.
ADVERTISEMENT
Article continues below this ad
Watch this story – Steph Curry and Other NBA Stars Who Deserve to be on Better Teams