Following Soccer and Tennis, NBA's Multi-Year Deal with $108 Billion Co. Set to Redefine the League's Future
Published 03/11/2023, 12:33 AM EST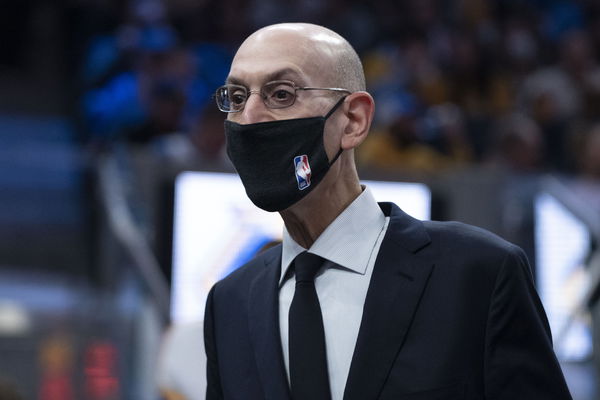 The NBA this season has mostly been a treat for the fans to watch. With multiple games going down to the wire, fans have witnessed some great moments throughout the season. However, at times, poor officiating from the referees has ruined the game for its viewers and supporters. But that is expected to change starting next season as the NBA has come up with a solution that might benefit its players a lot. 
The league's announcement of its recent tie-up with a multi-billion tech company has caught the attention of the NBA world. The multi-year partnership might be a game-changer for the league. 
Adam Silver and the NBA tie-up with Sony Network for an advancement in technology 
ADVERTISEMENT
Article continues below this ad
The famous Hawk-Eye technology of Sony network, which is used across a variety of sports such as cricket, soccer, and tennis, is set to be used in basketball now. This has been one of the most important inventions in the history of sports as it provides a fair platform for everyone involved. The Hawk-Eye technology will enter the NBA at the start of the next season. 
Considering the poor officiating this season, the Hawk-eye technology can be very beneficial, especially for the players. Several games this season were ruined for its fans due to bad/missed calls. A game between the Los Angeles Lakers and Boston Celtics two months ago cost the former a crucial win after a no-call on an evident foul. LeBron James was fouled on a game-winning play which eventually lead to an overtime loss for the Lakers.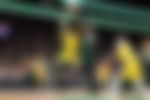 The technology will make an automatic judgment by deeply analyzing the gameplay. A no-call or a wrong call during clutch situations is something the fans do not like to see. However, the NBA seems to have redeemed itself from it. 
ADVERTISEMENT
Article continues below this ad
Fred VanVleet called out poor officiating and received a fine
In a game between the Toronto Raptors and Los Angeles Clippers, veteran guard Fred VanVleet was not happy with the officiating. The 6'1 guard took out his frustration in a post-game interview, calling out the officials for not doing their job properly.
ADVERTISEMENT
Article continues below this ad
Watch this story: "Grammy winner Dua Lipa and LIV Morgan witness Michael Jordan' Hornets levitate over the Knicks with ease"
The Raptors star was fined a hefty amount of $30,000 for his comments. However, the NBA's latest technological upgrade is expected to benefit the players. What are your thoughts on the latest Hawk-Eye technology? Share your thoughts in the comments below.
Edited By: Pragya Vashisth