Former All Star Regrets Ignoring NBA Legend Phil Jackson Who Probably Wanted to Pair Him Up with Lakers' Kobe Bryant
Published 06/18/2022, 11:30 AM EDT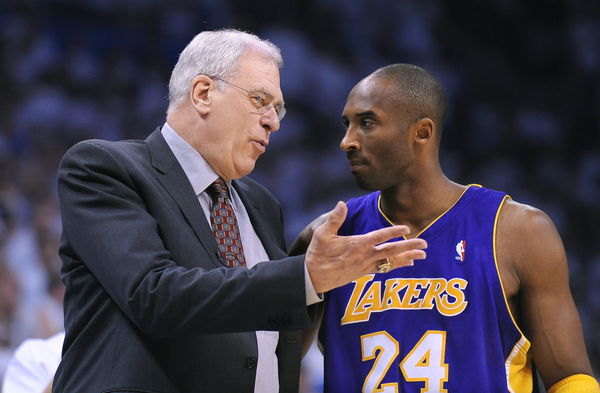 Grant Hill in his prime was a menace for the opposition to deal with. He was a skillful forward who could finish at the rim with a combination of finesse and ferocity. The former Blue Devil was a lockdown defender, with a good shooting stroke and deadly passing vision.
His speed and athleticism, combined with his ability to handle the rock and operate as a floor general, marked him as a once-in-a-generation talent. Unfortunately, after putting the fans in a spell with his prowess on the court formative days, injuries hampered his ascension to stardom.
ADVERTISEMENT
Article continues below this ad
Grant Hill, despite this, fashioned himself quite a remarkable career. He earned seven All-Star selections and was also inducted into the NBA Hall of Fame. The 6-foot-6 forward, though, failed to lift the NBA silverware.
He played for some decent teams but never made it to the finals. The highest level Hill made it to was the Western Conference Finals with the Phoenix Suns. That definitely wouldn't have been the case if he didn't ignore Phil Jackson's phone calls.
When the Lakers came knocking on Hill's door, he had the chance to place some championships on his resume. He had the opportunity to perform under Jackson's supervision and form a formidable tandem with Kobe Bryant in 2007, but he opted to ignore the iconic coach.
Grant Hill had the opportunity to join the LA Lakers but chose to ignore Phil Jackson's calls
Grant Hill was coming off his seventh season with the Orlando Magic and entered free agency during the 2007 offseason. He was clearly way past his prime and failed to find his footing in a Magic uniform. Fair to say, he appeared to be a shadow of his former self.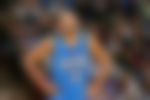 LA Lakers, on the other hand, led by Kobe Bryant, failed to get past the first round of the playoffs since letting Shaquille O'Neal depart. With the franchise looking to place another star alongside Kobe to shoulder the point production, they explored Hill as an option. But with the Lakers stuck in the mud for the past few seasons, Hill did not even consider LA as a viable destination, despite Phil Jackson's repeated calls.
"One of the regrets I have, and I loved my time in Phoenix; when I left Orlando, I was a free agent … Phil Jackson was calling me," Hill stated on JJ Redick's The Old Man and the Three podcast.
Hill added, "He called me 3 times, and I didn't call him back. Because I just thought, 'Oh, LA, they're done. Kobe, he's off the reservation.' He was coming out against (Andrew) Bynum. They imploded in the playoffs."
He continued, "It would have been interesting to at least talk with Phil because he liked big guards. And I would have probably been primary ball-handler, or played in that kind of role, which was more suited to my skill set than standing in the corner, trying to be JJ Redick." 
ADVERTISEMENT
Article continues below this ad
WATCH THIS STORY: Warriors vs Celtics Game 6 highlights
Grant Hill went on to join the Phoenix Suns, while the Lakers eventually traded for Pau Gasol. That trade was a "game-changer" for the Lakers, as Hill himself mentioned. Kobe and Gasol led the Lakers to three straight finals appearances, capturing the 2009 and 2010 championships. Lakers even ousted Hill and the Suns in the 2010 Western Conference Finals.
ADVERTISEMENT
Article continues below this ad
Hill expressed regret for not signing with the Lakers. It's fair to assume that if he had answered Phil Jackson's phone calls, his résumé would have looked completely different.