Former Blazers Star Brandon Roy Shares His Favorite Memory of 'Idol' Kobe Bryant
Published 09/29/2021, 3:30 PM EDT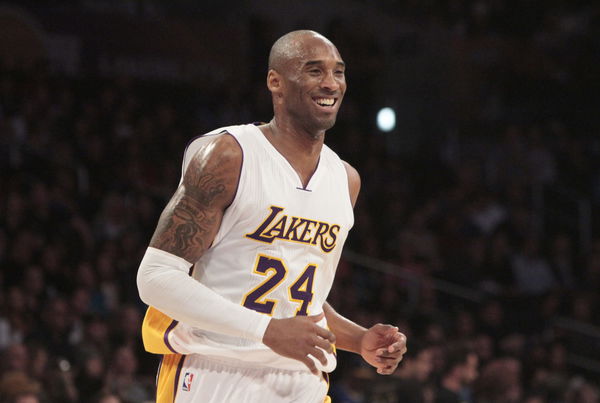 ---
---
Brandon Roy had to struggle a lot just to meet the NCAA requirements because of his learning disabilities. He had to give his SATs four times to land at Washington University, and then he could finally work towards his journey into the NBA. Like most spring athletes, he also had a role model, and it was none other than Kobe Bryant. So, when Brandon finally got to sit down with the Lakers legend and hang out, it became his all-time favorite memory of Kobe Bryant.
ADVERTISEMENT
Article continues below this ad
How Kobe Bryant and Brandon Roy bonded
It was just his third year in the league and Brandon Roy was playing for the Portland Trail Blazers. At the time, the Blazers had a winning streak against the Los Angeles Lakers but both Kobe and Brandon ended up injured.
ADVERTISEMENT
Article continues below this ad
So, since both of them weren't playing, it meant Brandon had an opportunity to meet Kobe and he asked his friend Chuck, who worked with Nike and Kobe to ask the Lakers superstar if he could come and say hi. Roy waited, and Chuck eventually came during the second quarter to tell him that Kobe asked him to come after halftime.
Brandon was very nervous because he hadn't had a one on one with Kobe. He narrated, "I get to the door, I am listening in. I tap on the locker room door and the trainer was like 'Who is it'? And I was like it's B. Roy. Kobe was laying on the table, he was fully dressed and had his whole warm-ups on…"
"So, I was like Oh man, is that Kobe? So, he hops off the table and he's like, 'B. Roy! Come here! And I went to dap him and he gave me like this bear hug and I was just like Damn.. this is Kobe! We ended up sitting there talking and joking the whole second half of the game. That for me was like Damn, I am meeting my idol and I get to hang out with him."
WATCH THIS STORY: How The World of Hip Hop has Paid Homage to Kobe Bryant Over the Years
Roy and Kobe even talked about Michael Jordan
ADVERTISEMENT
Article continues below this ad
Brandon couldn't help but ask Kobe about his relationship with Michael Jordan as well. To which Kobe said, "We're cool". This definitely had to be a huge fan moment for Brandon. If it wasn't for his injury troubles, Brandon could himself have become a very big name in the league. In fact, even Kobe spoke very highly of the star.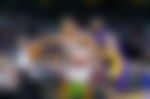 Watch This Story
Even the toughest of defenders had a tough time guarding him. It seemed like nothing could hold him back, but his injuries got the better of him. He eventually had to bid goodbye to the NBA after playing just 5 seasons at the age of 28. He did return for a brief stint with the Minnesota Timberwolves, but his prime was long gone.
ADVERTISEMENT
Article continues below this ad
Unfortunately, Roy just never got the NBA career he thought he would. But what he did get was to meet and chill with his idol, and one of the greatest players to ever step on the court.