Former Boston Celtics Champion Kendrick Perkins Slams Team for Poor Performance
Published 02/24/2021, 9:59 AM EST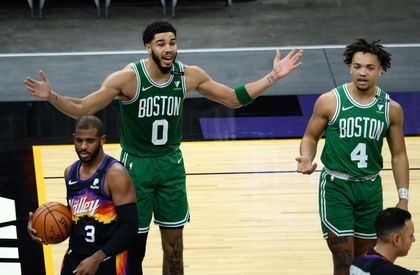 ---
---
The Boston Celtics have had a mixed start to the season so far. The Celtics just lost to the Dallas Mavericks, thanks to a Luka Doncic winner. Currently, the Celtics stand sixth in the Eastern Conference, with a 15-16 record. They are currently below .500 for the season and are not looking like the team that went to the Eastern Conference finals last season.
ADVERTISEMENT
Article continues below this ad
Boston Celtics not up to par
Former Boston Celtics champion Kendrick Perkins spoke to NBC Sport after the Mavericks' game. He was critical of the Celtics' performance on that night and also during the season. Perkins believes that this team cannot reach the Eastern Conference finals, let alone the NBA finals. He doesn't even think this team can get past the first round of the playoffs.
ADVERTISEMENT
Article continues below this ad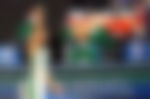 "If we're looking at this Celtics team as it is presently constructed," Perkins said. "We look at this team and think that this is a team that could possibly win this Eastern Conference and make it to the Finals, we're all fooling ourselves. I don't know if this Celtics team could make it out of the first round. That's scary."
Perkins unhappy with Celtics' players
Furthermore, Perkins shared his disappointment with the Celtics' performance. Being a former Celtics player, and a champion with the franchise, Perkins understands the expectations that come with playing for Boston. He noted how he wanted to talk positively about the team, but he could not lie about the franchise.
ADVERTISEMENT
Article continues below this ad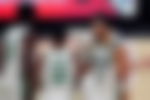 Perkins said, "I'm embedded into the Celtic family, I played in Boston for eight and a half years, so I know the expectations. I know what the fans expect, I know what we expect. And right now, this is just unacceptable… We'll be doing everybody a disservice if I would come and say… 'everything is going to ok, it's going to be perfectly fine.' I want to do that, but I can't."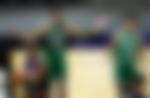 ADVERTISEMENT
Article continues below this ad
Can the Boston Celtics turn their season around? They need to work really hard for the remainder of their campaign to compete with other Eastern Conference teams. Teams like the Nets, 76ers, and Pacers have been solid so far, and the Celtics will have to find a way to overcome them going into the tail end of the season.