Former Cavaliers Assistant Coach Rubbishes Feud between LeBron James and Kyrie Irving
Published 06/20/2021, 11:51 AM EDT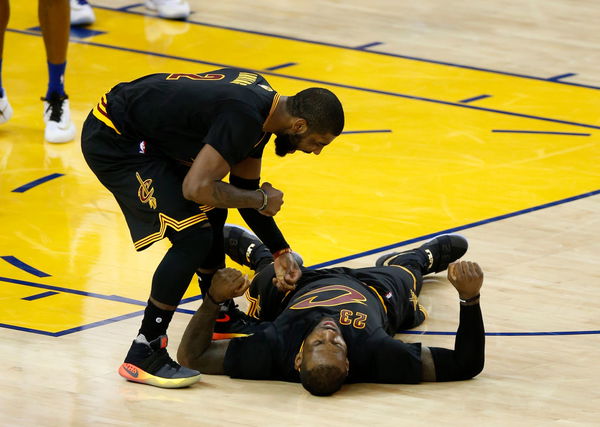 ---
---
LeBron James and Kyrie Irving will arguably go down as the greatest duo in the Cavaliers franchise history. With 3 consecutive finals appearances between 2015 and 2017 and a title in 2016, they reigned supreme in the East.
ADVERTISEMENT
Article continues below this ad
While the Cavaliers have had little luck in drafting superstars and franchise players over the years, drafting James and Kyrie with the first pick in the 2003 and 2011 drafts respectively were the first steps toward winning the 2016 title.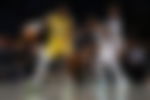 ADVERTISEMENT
Article continues below this ad
Post LeBron's departure from East Ohio in 2010, a terrible season for the franchise with a (19W-63L) record saw them win the 2011 Number 1 pick, a draft where the Cavs picked up Irving. The following season further showed that Irving, while showing immense potential, needed help in putting the team back on the map!
Fast forward to 2014, help was on its way! With the King announcing his return to the Cavaliers, it launched the organization into title contention overnight. Many experts also believed that with the acquisition of Kevin Love from the Wolves, the Cavaliers would be the favorites in the East.
Watch This Story – John Wall-Bradley Beal, LeBron James-Kyrie Irving And Other Brotherhood Moments
The 2014-15 season saw Cleveland run through the East, with a 12-2 record, with James and Irving spearheading a title push for the Cavs. In the NBA finals, they met a Golden State juggernaut, with unanimous league MVP Steph Curry calling the shots.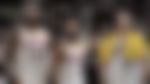 Unfortunately for the Cavaliers, injuries to both Irving in Game 1 and Love in the first round saw them lose in 6 to Golden State in the finals, where lone wolf LeBron simply ran out of help! That finals series will go down as another 'What-If' moment in finals history, with James and others believing that injuries rained on their parade.
James and Irving – A sports Soap Opera
Many narratives, rumors, and speculations erupted following Irving's departure in 2017, just after a 5 game finals loss for Cleveland, once again at the hands of Golden State.
Coach Phil Handy, in an appearance on All The Smoke, put all the rumors about a potential conflict to bed, saying – "Man you know how the media is always trying to portray something that is not there."
Handy, who was a member of the Cavs coaching staff in that period, was also a vocal member in the locker room. He further added, "You have 2 dudes that are playing at a high level. Bron came in with the mindset of trying to help and adjust to Kyrie. Like, look man you do you. you dynamic. I need to figure out to play with you. We need to figure out to play together."
Handy staunchly refused any potential rumors about chemistry issues within the Cavs franchise. He responded saying, "There was no issues. Normal Stuff. You go through a season right, dudes trying to play with each other. They dint have any issues. None."
The former assistant coach also fired back at the NBA media for their role in blowing tensions out of proportion and misrepresentation of what was happening inside the locker room.
In fact, he also added that "What happened in the media, is they painted that picture, and storylines ran. People can flip it any way you want but they got along man. There was a relationship there, we was winning." 
Phil Handy also recognized the duo as – "That's one the most dynamic duos ever put together."
The Final Nail
💥 LeBron's chasedown
🏀 Kyrie's three
💬 "CLEVELAND, THIS IS FOR YOU!"

Five years ago today, the Cavs overcame a 3-1 deficit to win their first NBA title 🏆 pic.twitter.com/lgijFC74A1

— ESPN (@espn) June 19, 2021
The Cavaliers championship season was built on the pillars of Irving, James, Love, and coach Tyronn Lue. Following the win, LeBron cemented himself as unarguably the greatest Cavalier of All Time since he delivered on his promise to bring home a championship. Post their 3-1 comeback, James received all the credit, which could have also been a factor that drove Irving out.
ADVERTISEMENT
Article continues below this ad
Irving's move to Boston came as a surprise to many, especially after arguably one of the Greatest of All Time promised him "we'll be back". When asked about the move, Irving re-iterated that he was ready and looking to lead his own team, instead of playing in LeBron's shadow.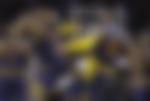 As it turned out, LeBron and the Cavaliers went back to the finals the following season, beating an injury-prone Kyrie Irving and the Boston Celtics in 7 games.
ADVERTISEMENT
Article continues below this ad
This season was supposed to be the next chapter in their story, with the Lakers and Nets considered favorites to compete in the finals, with star-studded rosters, setting up a potential rivalry for the years to come.