Former Cavaliers Teammate Reveals Even LeBron James Couldn't Tame Kevin Durant As He Warns Knicks Fans
Published 04/25/2021, 6:00 AM EDT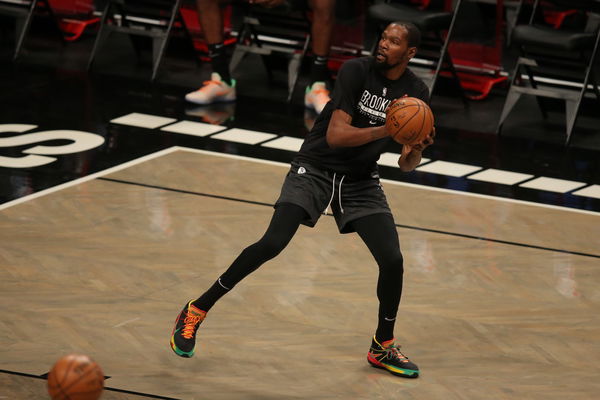 ---
---
Fans of the New York Knicks are flying high right now, with their team winning nine consecutive NBA games. They want a playoff series with cross-town rivals, Brooklyn Nets, and are sliding into Kevin Durant's DMs for the same. But that may not be such a good idea, according to a former adversary.
ADVERTISEMENT
Article continues below this ad
"No, you don't want that," NBA Analyst Richard Jefferson was crystal clear.
It is because Richard Jefferson faced off against the prime Kevin Durant of the Golden State glory years with his Cleveland Cavaliers team. And even though the Cavs had LeBron James in their ranks, seeing KD line up on the other side of the court still terrified Jefferson – "I had LeBron James on my team, and I didn't want to see Kevin Durant!"
ADVERTISEMENT
Article continues below this ad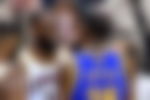 Knicks fans may not be able to explain their elation in mere words. They have been rejoicing at the Garden; the boos have been replaced with loud cheers and with taunts aimed at rival teams. But Jefferson wants them to get off their high horse and leave Durant alone.
"I like the excitement, but let me be very clear. This is the guy before he got hurt, won two championships, two Finals MVP. And was on his way to a third championship before a torn Achilles. That's the guy you want to get into his DMs and start chirping with?" Jefferson asked on 'The Jump'.
Jefferson assesses Knicks chances if Nets are '100% healthy'
While the Knicks are playing the best basketball in the league recently, the Nets have been inconsistent recently because of their numerous injuries. But what if they were all healthy right now?
ADVERTISEMENT
Article continues below this ad
"All I am saying here is that it's great for a rivalry, it's great that the Knicks are that level, but all you have to understand if the Nets are healthy…"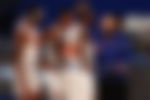 However, he does not expect the Nets to sweep them off the court, should the two actually face-off, "I would say the Knicks will win two games. If every team is 100% healthy, and I do believe the way Julius Randle's playing and the Knicks' defense is outstanding right now, I think they would win games."
ADVERTISEMENT
Article continues below this ad
Even the neutrals must admit that a playoff clash between the two New Yorkers could be a tantalizing prospect. Let's see if the Knicks can actually reach that stage this season.