Former Cavs Teammate Explains What Made LeBron James Different From a Regular NBA Rookie
Published 04/16/2021, 5:14 PM EDT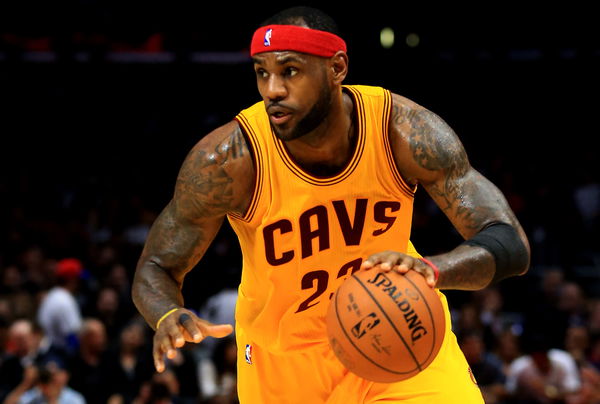 ---
---
LeBron James is arguably the biggest star in the NBA. Be it his impeccable vision, his varied scoring arsenal, or his lockdown defending, 'the King' can do it all.
ADVERTISEMENT
Article continues below this ad
Even before his draft, LeBron had become a household name. Often dubbed as the heir to Michael Jordan's throne, LBJ became one of the biggest sensations in high school basketball history.
Former teammate Darius Miller speaks about LeBron James' mentality
ADVERTISEMENT
Article continues below this ad
There was immense amount of hype surrounding LeBron during the draft. While many young players could have crumbled under the pressure, Bron didn't. His talent was visible from the very first day, and he immediately hit it off in the NBA. Within a couple of weeks it was clear that the Cavs had a generational talent at their hands.
LBJ's former Cavaliers' teammate Darius Miles spoke about the 36-year-old. He revealed what separated James from the other rookies. "I say this all the time is like I'm three years in the league and when this boy walked in that gym he was way more mature than me really like way more mature than me."
"Just the way he carried himself, what he did like. I'm still wild straight from the hood doing ghetto hood stuff, going a spot that I'm not supposed to be in."
"I'm the highest pick at the time and I do not carry myself in this league the way he came in that league and carry himself…. It's maturity about yourself that's why I'm just saying like I still was immature, I still might throw attention tantrums"
Miles added, "He carried himself like a professional coming straight out of high school like I said, I'm three years in the league and he's way more mature than me."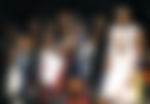 Given that LeBron didn't even attend college, this story just says how focused he was. Playing with the Lakers now, James is on the hunt for his fifth championship ring. LeBron and Co. have their hands full as they face a super team with James Harden, Kyrie Irving or Kevin Durant. Can LBJ win his fifth NBA championship this season?