Former Celtics Champion Calls Out to Kemba Walker to Step up His Game
Published 01/28/2021, 10:30 AM EST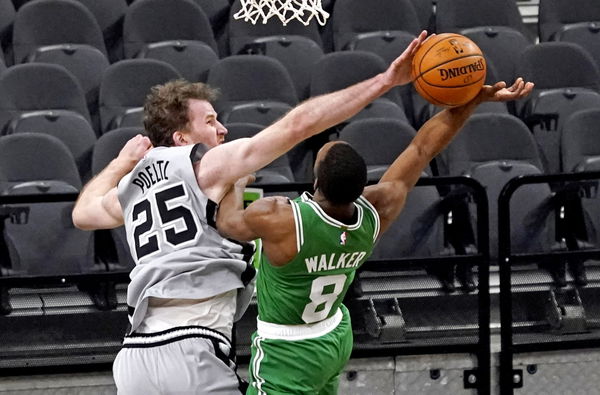 ---
---
The Boston Celtics just couldn't recover from the mess they made in the first half of the game, and nobody knows how the San Antonio Spurs keep doing this. Although they do have a good mix of young talented players and some vets, how are they beating the top teams of the league like the LA Clippers, Los Angeles Lakers, and now the Celtics? And where are the Boston Celtics falling short?
ADVERTISEMENT
Article continues below this ad
The Celtics' defense seems to be the problem
The game ended at a not so humiliating score of 110-106. The margin might have been much bigger if the Celtics didn't somehow gather themselves after they trailed by 19 points in the second quarter. It was DeMar DeRozan and LaMarcus Aldridge's 21 points and 20 points that propelled the Spurs to their victory.
ADVERTISEMENT
Article continues below this ad
Even though Jayson Tatum and Jaylen Brown showed some energy in the third quarter, it was already too late. Other than letting loose in the first half, where did the Boston Celtics lack?
Former NBA Champion, Kendrick Perkins stated, "It is all about accountability and looking at yourself in the mirror. This is not the same Celtic team defensively that I saw last year. Jayson Tatum had took a step forward defensively. Jaylen Brown is still being Jaylen Brown. Kemba has to get better."
Walker only dropped 14 points in this game and isn't playing the way that was expected of him. Perkins said, "Kemba has to take pride because a lot of people are starting to search him out like they do Steph Curry. And he doesn't want to get that target on his back. By the way, the Bigs have to a great job of containing the pick and roll and guarding the pick and roll."
Where is the team headed?
This was the first game of the 'Big Three', and it didn't work out for them. Marcus Smart missed even their potential game-tying shot in the last second of the game. This is their fourth loss in five games, holding the fifth position in the East.
ADVERTISEMENT
Article continues below this ad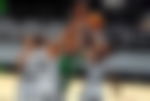 However, this is the Celtics we are talking about. This is the team that went into the ECF last season and gave Miami Heat a tough fight for a ticket to the Finals. Not all hope is lost, as long as Kemba brings back his A-game and they fix their defensive issues.
Read also- Does Boston Celtics' Jaylen Brown Deserve to Win an NBA All-Star Birth?
ADVERTISEMENT
Article continues below this ad