Former Celtics Veteran, Who Got Injured and Lost Heartbreaking NBA Finals to Kobe Bryant, Fires Shots at 2010 Lakers
Published 05/31/2022, 9:30 PM EDT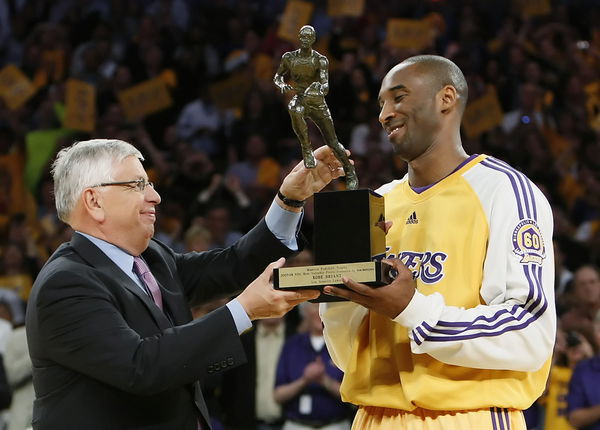 The rivalry between the Los Angeles Lakers and the Boston Celtics is legendary. It has often been called the best rivalry in the NBA. The two teams have met a record 12 times in the NBA Finals. They met in the finals for the first time in 1959. They would dominate the league in the 1960s and the 1980s, facing each other six times in the 1960s and three times in the 1980s. In 2010, the Lakers won the title over the Celtics. But this ex Boston player has something to say now.
Current NBA Analyst and ex Boston player Kendrick Perkins is a firm believer in his old Celtics team. Recently on Twitter, he expressed his views on the 2010 NBA Finals. When asked whether he thinks Boston wins the series if he was healthy, Perkins had a straightforward reaction. He tweeted "We NEVER lost a playoff series when our starting 5 was healthy".
ADVERTISEMENT
Article continues below this ad
The Lakers-Celtics rivalry
After not meeting each other in the NBA Finals for more than 20 years, the Lakers and Celtics went against each other two times in three years in the late 2000s. The Celtics won the first meeting in the 2008 NBA Finals, winning their 17th NBA Championship in the process.
WATCH THIS STORY: How Underrated Investor Kevin Durant made millions off the NBA Court
ADVERTISEMENT
Article continues below this ad
The Lakers would win the 2009 NBA Finals, but they still had revenge on their mind. 2010 NBA Finals presented the opportunity the Lakers were looking for.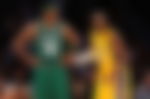 The 2010 NBA Finals would be 7 games all-time series. The 2008 NBA Finals was a six-game affair where Boston annihilated the Lakers in game six. They won that game by 39 points- a record for NBA Finals. After, the first four games of the series were at two games apiece. But the problem was that out of the last three games, two would be played in Boston.
ADVERTISEMENT
Article continues below this ad
But the Lakers on the back of Kobe's outstanding performances would go on to lift the trophy after going down 3-2. They would win both games six and seven away from home. Let us know in the comments below your favorite Kobe memory.
Edited By: Arunaditya Aima