"Don't Believe He is a Number One Guy"- Former NBA Champion Unimpressed With Bulls' Zach LaVine
Published 12/21/2020, 7:00 AM EST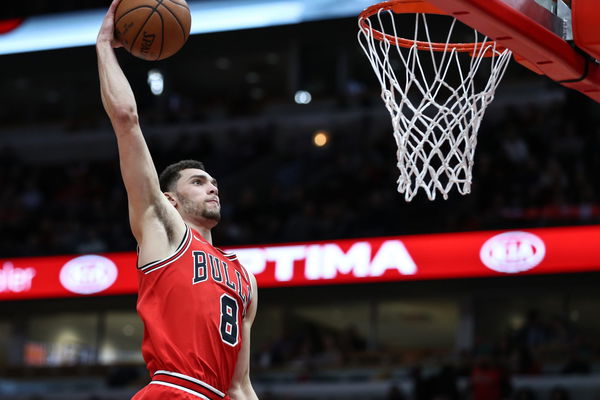 ---
---
Zach LaVine and his NBA career have been wrought with peril. The current Chicago Bulls player has not been able to lead the once-great franchise back to playoff prominence.
ADVERTISEMENT
Article continues below this ad
After almost 6 years in the league, there are many questions surrounding the young player's ability to be the cornerstone of a franchise.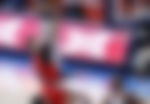 Former NBA champion Kendrick Perkins spoke to NBA analyst Brandon Robinson about Zach LaVine. He believes that LaVine just does not have the quality to be a star player, the number one option on an NBA team.
ADVERTISEMENT
Article continues below this ad
However, he is talented enough to be the second option on a good NBA team. He said, "I love Zach LaVine but, not with the Chicago Bulls. I think he needs to be somewhere where Zach LaVine needs to be a number 2 guy.
"I don't believe he's a number one guy. Yeah, he can go out there and get you 30, but he's not a guy that will get you over the hump night in and night out."
Zach LaVine- solid second option?
Perkins' criticism may seem harsh at first glance, but LaVine's track record does not do much to defend him. LaVine entered the league in 2014, when he joined the Minnesota Timberwolves.
He was the 13th pick in the 2014 draft. After three years in Minnesota, he impressed a lot of people.
Eventually, the Timberwolves traded Zach LaVine and a few other pieces to the Chicago Bulls in exchange for Jimmy Butler. Since going to Chicago, LaVine's momentum has declined slightly. He hasn't been able to reach the heights that he did when he was with the Minnesota Timberwolves.
ADVERTISEMENT
Article continues below this ad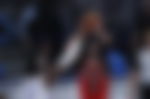 However, LaVine is still young and has the potential to be one of the best players in Chicago. Provided the front office can offer him an effective supporting cast.
Perhaps LaVine could be a solid second option on a better team. Pairing LaVine up with a star player of a different team can help him unlock his true potential.
ADVERTISEMENT
Article continues below this ad
This could be the year that LaVine can help the Chicago Bulls unlock their true potential. However, they need to make a statement fast because the Eastern Conference is tougher than it has been in recent years.