Former Bulls Player Reveals How Michael Jordan Was Enraged After a Loss During Their Legendary 1995–96 Season
Published 09/05/2021, 11:30 PM EDT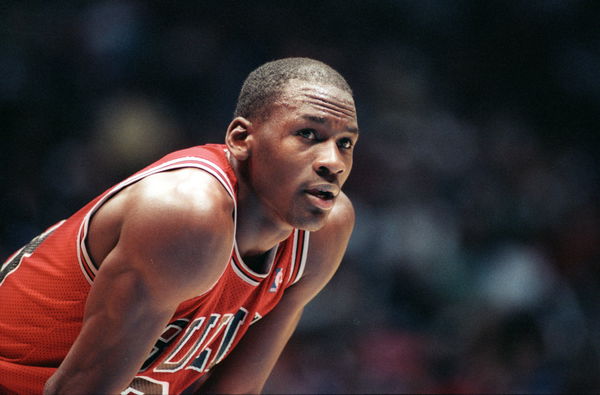 ---
---
The Chicago Bulls of the '90s were intimidating at their best and scary at their worst. Michael Jordan created an atmosphere where losing was out of the books. On top of that, the culture was such that MJ wouldn't enjoy a win if there were errors on their part that killed a chance to trash the opponents.
ADVERTISEMENT
Article continues below this ad
Now, the Bulls post Air Jordan's comeback from his first retirement were even crazier. Michael was coming back after enduring his father's loss and a not-so-good stint at minor league Baseball. So he demanded nothing but greatness and that led to a crazy locker room atmosphere, as one of his teammates recently revealed.
ADVERTISEMENT
Article continues below this ad
When Michael Jordan could not handle a loss
The Bulls ended their 1996-97 and 1997-98 season with an impressive 69 and 62 regular-season wins. But the 1995-96 season remained their best with a 72-win year, which was a record back then.
That iconic 1996-97 season could have never allowed them to lose games in double figures if not for one night. The Bulls were 66-8 with just eight games remaining and a shot at etching history. But then they lost their first home game, and it wreaked havoc in the locker room.
A former Bulls point guard, Randy Brown, revealed the feel from that night. The 53-YO reminisced, "At some point, we were probably 50-5, everybody was upset we just lost a game. A lot of people don't understand, we actually lost a home game. We were 40-1 at home. We actually should've been 73-9 and I remember losing that game and Michael was pissed, there were chairs thrown."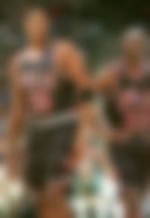 True, if not for that one loss, the Bulls would be sharing the record for most regular-season wins with GSW.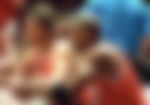 That one loss came against which team?
At one stretch, the Bulls were on an 18-game win streak and that alone set the tone for a great season. But after 66-7, they lost two back-to-back games and the second one came as their first home game loss. 
Miami Heat defeated the Bulls 98-97 with just a one-point margin and that worsened the pain. Despite MJ scoring 40 points (13/27 FG) in his double-double, a poor show from Scottie Pippen (7 points) did the harm. 
ADVERTISEMENT
Article continues below this ad
This led to tension during the film sessions and just as Randy added, "Crazy situation, the locker room is quiet, and that's when I knew this team was gonna win a championship. We were locked in as one. It was a lot of luck on our side. We didn't have a bunch of injuries. We had the right amount of talent on our team, right amount of role players." 
ADVERTISEMENT
Article continues below this ad
Randy played two more seasons after MJ's retirement from Chicago and averaged better with more minutes for him. But his best memories still remained from that '96 season.
Watch this story – How Michael Jordan Seaked Revenge from Some NBA Coaches Who Ticked Him Off