Former Cavs Coach slams Kyrie Irving for Being a Selfish Teammate
Published 12/22/2020, 1:49 PM EST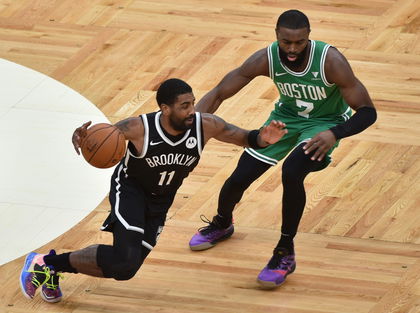 ---
---
The Brooklyn Nets are one of the teams to look out for in the Eastern Conference. They have one of the best scorers in Kevin Durant and one of the most skilled players in Kyrie Irving.
ADVERTISEMENT
Article continues below this ad
While Durant is coming off of an Achilles tear, Kyrie is coming off of a 20 games season. All eyes will be on the duo, and especially Kyrie, given his recent antics with the media at the receiving end.
Irving has constantly been criticized for his behavior off the court. He has been deemed as an immature star. Can he silence his critics?
ADVERTISEMENT
Article continues below this ad
Former Cavs' coach opens up about Kyrie Irving
Kyrie Irving's time in the Cleveland Cavaliers was a mixed bag. He did win a championship with the Cavs but was unhappy about being forced to play second fiddle to LeBron James.
Former Cavs' coach James Posey recently wrote about Kyrie in an article for Basketball News. He described how Kyrie was as a player in the Cavs and offered his two cents on his demeanor.
He said, "I coached Kyrie for three seasons on the Cavaliers, including when we won the championship in 2015-16. It'll be interesting to see how Nash and Kyrie work together.
"Kyrie was still in his early 20s when I coached him in Cleveland, so hopefully he's matured a bit. I hope he sees the game differently.
"Back then, he was a young man who didn't understand the full scope of things. He was more about 'me, me, me' than 'us, us, us.'"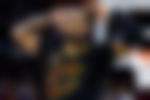 He added, "For Kyrie, he just needed to mature a bit and understand the bigger picture when it comes to the game of basketball – where it's all about winning and leading his teammates.
"Kyrie's leadership has been questioned, but he has an opportunity to silence those critics by stepping up as a leader in Brooklyn and having a great relationship with Nash.
"To me, Kyrie is the most talented point guard in the league. I think he'll continue to get better when it comes to understanding the position, but talent-wise, I'm taking Kyrie over anyone.
"I just hope he puts it all together as a leader and teammate too. If he does that, whew!"
Can Kyrie lead the Nets to a championship?
Kyrie, over the years, has developed a reputation for being a disruptor in a team. First, he left a championship team in the Cavaliers as he was unhappy and didn't feel like the centerpiece of the franchise.
He joined the Boston Celtics where he finally was given the starring role, but somehow he was left dissatisfied yet again and ultimately left the team to join Kevin Durant in the Brooklyn Nets. Over the years, Kyrie has always been in the headlines for his off-court antics.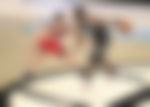 Kevin Durant has already shown that he can easily operate in a system where he is not the primary ball-handler. So the fit between him and Irving is out of the question.
ADVERTISEMENT
Article continues below this ad
If he really wants to succeed, he has to co-exist with Kevin Durant. He has to emerge as a leader along with Durant in this young Nets team. On paper, the roster looks good. But how cohesive the team will be is the key for the Nets.
The Nets look good in the limited preseason games that they played. If they continue in the same fashion and Kyrie and Durant can co-exist, there is no stopping the Nets.
ADVERTISEMENT
Article continues below this ad
If one of their younger players can step up, and the superstars perform to their best, the Nets can surely win the championship.