Former Coach Details the Jovial Attitude of Michael Jordan During Wizards Stint
Published 01/12/2021, 1:00 PM EST ---
---
Michael Jordan came back from his second retirement to lace up for the Washington Wizards. After obtaining part-ownership rights, MJ spent two seasons in Washington as a player. Though he failed to bring a winning culture, 'His Airness' entertained his teammates with his charming personality. 
ADVERTISEMENT
Article continues below this ad
People often disregard Jordan's time with the Wizards when talking about his career achievements. They often overlook the fact that he put up incredible scoring numbers at 39 and 40 years of age. 
Former coach details how Michael Jordan kept his teammates entertained
ADVERTISEMENT
Article continues below this ad
Having a teammate like Michael Jordan had its own benefits. The guys at the Wizards felt privileged to be playing alongside a six-time NBA champion, and they also enjoyed two good seasons while it lasted. 
Wizards' former assistant coach Brian James recently connected with Gordon Voit on his YouTube channel, where the former discussed how Michael Jordan heartily connected with his much younger teammates.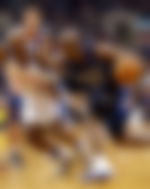 "He would always kid with them, and they'd have all kinds of shooting games and contests and things like that. I'm not saying it was for money or not, you choose," James began.
"But there's not anybody that he really didn't know. They used to sit in the training room and they go okay, I bet you don't have Janet Jackson's number in your phone and he goes 'Yeah I do come on,' and so they would call up Janet Jackson." 
That was just the atmosphere that MJ brought with him into the locker room. His presence made things more casual, but the former Chicago Bulls star never deviated from the fact that he was always a disciple of the game.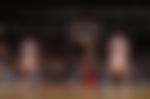 MJ showcased his gambling skills to his Wizards teammates as well!
Besides basketball, MJ is also crazy about gambling and cigars. He was a notorious gambler back in his playing days, and there are infamous tales about his addition to bet on money. 
Michael Jordan did not take retirement from his gambling career and prolonged it during his time with the Wizards as well. He used all the experience that he gained over the years to haze his teammates and strip them off thousands of dollars. 
"You saw what the Bulls were doing on the planes, the card games," James mentioned. "There were always a bunch of fun and guys just wanted to play with him. Rookies wanted to play. You know he's got more money than you he's just gonna raise the bet."
"But anyway, all those stories about those young kids, they just idolized him as the coaches did," he expressed. 
ADVERTISEMENT
Article continues below this ad
The players were indeed awestruck by Michael Jordan. He was in his 40s and still showcased an amazing game whenever he played and he carried a jovial attitude around the locker room. Who wouldn't like that? 
After two mind-blowing seasons of adding to his career numbers, Michael Jordan suffered a shock end to his stint with the Wizards. His post-retirement plan with the franchise was cut short by the owner, which left 'His Airness' fuming. 
ADVERTISEMENT
Article continues below this ad