Former Coach George Karl Hypes the Potential Return of Seattle Supersonics in NBA
Published 01/06/2021, 9:18 AM EST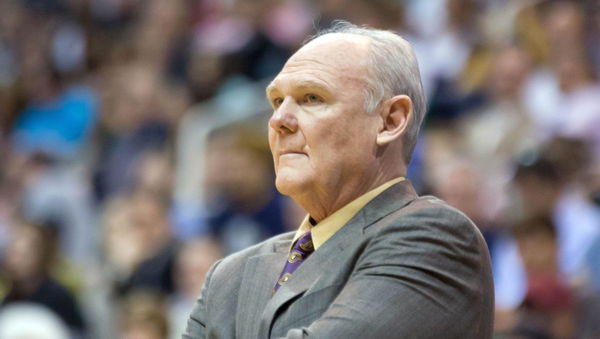 ---
---
The Dunk finishing and a frantic group of the 90s, the Seattle Supersonics, have been non existent for a while now. Most NBA fans are aware that this is a team that is now the Oklahoma City Thunder. As the name suggests, the team represented the city of Seattle before it was relocated.
ADVERTISEMENT
Article continues below this ad
The Supersonics had legends in its team like Gary Payton and Shawn Kemp. In fact, even their former coach, George Karl, needs no introduction. This was a man who was fired two times before the Sonics took a chance on him to be their coach. They weren't wrong in placing their faith in him.
After becoming their coach in 1992, he led the Sonics to their most consistent run so far. He guided them to four of their Pacific Division titles in five years and an unforgettable journey to the NBA Finals where they faced Michael Jordan's Chicago Bulls.
ADVERTISEMENT
Article continues below this ad
With that, the news that many fans have waited years for has arrived. After years of fighting, it looks like the Sonics will be making their return to the NBA. The announcement came from George Karl himself, who posted on Twitter, "Who's ready for the NBA to return to Seattle??!!."
Why were the Seattle Supersonics dismantled?
The Seattle Supersonics were a part of the NBA since 1967 and then rebranded as OKC Thunder in 2008. The NBA turning its back on one of the most loved franchise was like a betrayal to the fans. The biggest reason for their relocation is because the city could no longer afford an NBA level arena during that time.
ADVERTISEMENT
Article continues below this ad
However, that doesn't seem like a problem at all anymore. The league has plans of expanding now, and it looks like their first order of business has been to put Seattle on that list.
Before the Sonics and OKC transition, the supersonics' core had already crumbled. The NBA had introduced more profitable contracts around the mid-90s, but the Sonics' star player, Shawn Kemp, was still highly underpaid. This led to him quitting on the team, and the inevitable happened.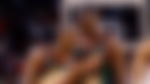 ADVERTISEMENT
Article continues below this ad
With a chance at making their name once again, will the Seattle Supersonics come back as strong as before? Or even stronger? Well, we'll just have to wait to find out.