Former Coach Reveals How He Unsuccessfully Tried to Use Champagne to Stop Allen Iverson
Published 09/15/2021, 12:35 AM EDT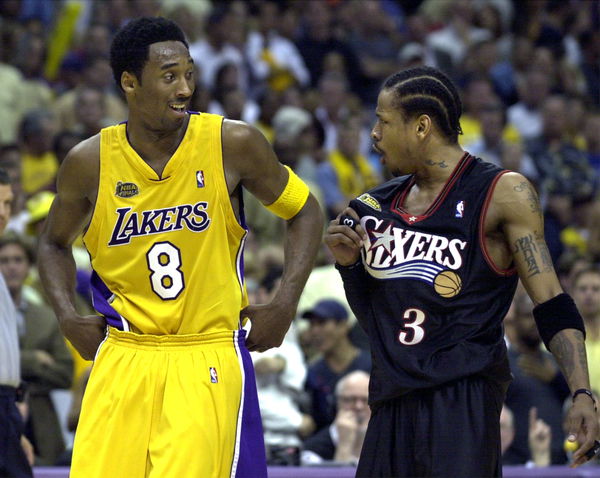 ---
---
When it comes to the NBA, size is the most common thing to stand out. Even the most talented scorers in the NBA have had size to their advantage. However, one man who proved size doesn't matter was Allen Iverson. The Hall of Famer dominated the game of basketball while being just 6 feet tall.
ADVERTISEMENT
Article continues below this ad
Ever since crossing up Michael Jordan in his rookie year, AI became a big name in the NBA. His scoring prowess quickly saw him become one of the best players in the league. While his game performances were nothing short of miraculous, practices weren't his thing.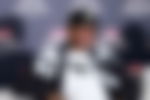 There is no doubt that Allen Iverson was great. However, he made it a point to enjoy his life. Iverson would frequently enjoy his parties and go out a lot, but this wasn't enough to stop the man from scoring. Recently, a former Raptors coach spoke about one such incident.
ADVERTISEMENT
Article continues below this ad The legend of Allen Iverson
While on SiriusXM, former coach Sam Mitchell narrated a classic Iverson story. He spoke about how he did everything in his power to try and stop Iverson, but it came to no avail. Even Toronto's nightlife couldn't stop Iverson.
He explained: "When I was coaching in Toronto one night, I saw him out at a restaurant. We had a 12 o'clock game, and this was one of my favorite restaurants. So the bartender call me and said AI is in here with a bunch of players and friends. So I told him keep sending him champagne on me, just give it to him, say it's on the house. So about 12 o'clock the guy call me, he still in there and I'm like keep feeding."
While most wouldn't be in a condition to play, Iverson was different and Mitchell realized that during their game. Mitchell continued, saying, "I come out the tunnel, AI runs by me he said 'coach, I know that was you sending all that champagne to the table'. He said I want you to understand something. I drank it all and I'm still gonna give you 50 tonight."
Sam then admitted, "It didn't work. I think he had like 42 or something like that."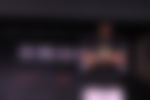 While Allen Iverson may have been a party animal, he would turn up when it was game time, no matter what. But what made him so lethal despite his life off the court?
Why AI could dominate the game
ADVERTISEMENT
Article continues below this ad
The simple reason was his love and obsession with the game. It does come off as weird because he did not like practices. But he wouldn't trade anything over actually playing a game of ball.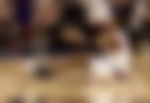 There is even a story about a time when he was injured. The staff at Philadelphia had to hide his jersey so he couldn't come in and play. Sometimes, if he forgot his shoes, he would randomly ask anyone to give him their shoes just so he could suit up for his team.
ADVERTISEMENT
Article continues below this ad
His obsession led him to be great, and he remains to be one of the most decorated scorers in NBA history.
WATCH THIS STORY: Michael Jordan's Insane One-Handed Ball Fakes Will Shake You To The Core