Former Dallas Mavericks Champion JJ Barea Details the 'Craziest Foul' on Him
Published 01/03/2021, 6:00 AM EST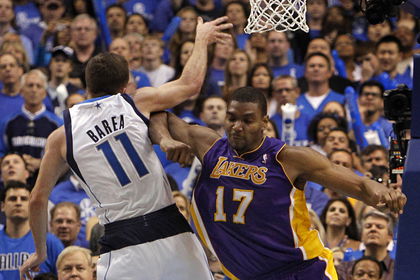 ---
---
Speaking of the best championship runs of all-time, one can never leave out the 2011 run by the Dallas Mavericks. The team took everyone by surprise and Dirk Nowitzki led the Mavericks to an NBA Championship against all odds.
ADVERTISEMENT
Article continues below this ad
On their path to the NBA Finals, the Mavericks locked horns with the reigning champions Los Angeles Lakers in the Western Semi-Finals. While most expected it to be a close series, it was everything but that. The Mavs dominated the purple and gold for the entire series and advanced to the Conference Finals with ease.
JJ Barea shares an incident from the Los Angeles Lakers game
ADVERTISEMENT
Article continues below this ad
A member of that team, JJ Barea, recently appeared on the "JJ Redick" podcast where he shared a story about Andrew Bynum of the LA Lakers. During Game 4 of their series, Bynum deliberately elbowed Barea while he was going for a layup.
Not surprisingly, he was ejected out of the game for this dirty play. It was clear that Bynum was frustrated as the Lakers were already too far behind in the game to make a comeback. But elbowing an opposing team's player is definitely going too far.
Upon being asked about his thoughts on this gruesome incident, Barea said:
"That was the craziest foul I ever got in my life. I have seen that a million times, but that was scary, I'm glad nothing happened. Bynum called me then the day after, he called me and I didn't pick up. Because I didn't know what number it was, but he left like a minute 30 message.
"He apologized, he was like 'JJ I hope you are doing good, I took out my frustrations on you, nothing against you I am sorry, I hope you are not hurt and good luck for the rest of the season.'"
 A look back at the 2011 championship run by the Dallas Mavericks
In that phenomenal playoff run, the Mavericks crushed teams that no one expected them to win against. In the first round, they sent home the Blazers in six games which was definitely their easiest series of the postseason.
ADVERTISEMENT
Article continues below this ad
Next, they swept the Kobe Bryant led Lakers and stopped them from getting a chance to complete another 3-peat. After crossing that hurdle, the Mavs handed Kevin Durant and the Thunder a gentleman's sweep as they advanced to the NBA Finals.
In the finals, they went head to head against the Big 3 of the Miami Heat. The Heat had LeBron James, Dwyane Wade, and Chris Bosh leading the charge. But due to their overconfidence, they lost in 6 games. Down the line, this proved to be a valuable lesson for the Heat.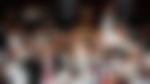 ADVERTISEMENT
Article continues below this ad
What are your views on that fabulous championship run by the Dallas Mavericks? Let us know your thoughts in the comments section.