Former GM and Hall of Famer Jerry West Makes it Clear That He Doesn't Want Credit For Recognizing Kobe Bryant's Talent
Published 10/08/2021, 1:30 PM EDT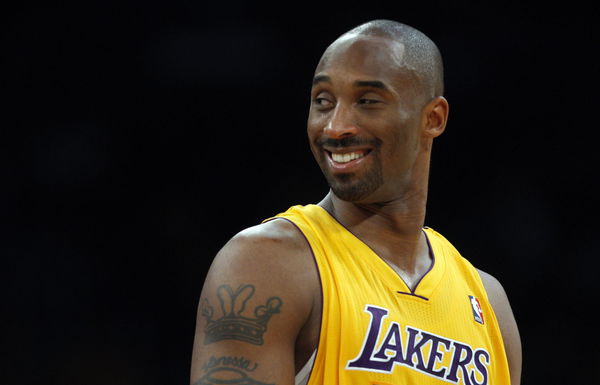 ---
---
There will always be some famous 'What if's' in the NBA. What if Michael Jordan had never returned after his first retirement? What if LeBron James had never left the Cleveland Cavaliers? And What if Kobe Bryant had never been traded to the Los Angeles Lakers? That's right! It is not common knowledge that the Los Angeles Lakers were not the ones who drafted the soon-to-be legend back in 1996. In fact, it was the Charlotte Hornets. How can anyone in their right mind pass up someone as great as Kobe? That's exactly what Jerry West found hard to accept, even today.
ADVERTISEMENT
Article continues below this ad
Jerry West does not want any credit for acquiring Kobe Bryant
ADVERTISEMENT
Article continues below this ad
The Los Angeles Lakers were already an elite franchise even before Kobe Bryant came their way. Legends like Magic Johnson, Kareem Abdul Jabbar, George Mikan, Jerry West himself, and many others. However, the Shaquille O'Neal and Kobe Bryant duo were unlike any other. This was all possible because of a former Lakers superstar, Jerry West, who was their general manager at the time.
Kobe had just declared that he would make a jump from high school itself and be a part of the 1996 NBA Draft. He was the Charlotte Hornets' 13th overall pick but was immediately shipped off to the Lakers in return for Vlade Divac. At the time, the move seemed rational. On one hand, there was a reliable center who had established his name in the league, on the other, a fresh out of high school teenager.
Fortunately, Jerry West saw something that nobody did. Yet he does not want to be credited for his decision back then. In his recent interview, he said, "With him, his skill level at 18 years of age was ridiculous. Absolutely ridiculous. And everyone wants to credit me. They don't need to credit me. The other people in the league, I cannot believe they would pass a talent like that, I cannot."
WATCH THIS STORY: Michael Jordan's Iconic Poster on Patrick Ewing, Kobe Bryant Dunking on Dwight Howard & Other Dunks That Ended Careers
It was a domino effect that helped them get Shaquille O'Neal
ADVERTISEMENT
Article continues below this ad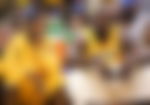 By taking on Kobe's rookie deal of three years worth $3.5 million, Divac's hefty salary had left tons of cap space for the purple and gold. West had his plan set. All he had to do now was find a way to bag the most wanted free agent at the time.
Watch This Story
With contract negotiations still in play, Shaq got more time to explore. The Lakers were far more aggressive than the others, and they courted him with a 7-year $120 million offer, and the rest is just history.
ADVERTISEMENT
Article continues below this ad
Of course, Kobe and Shaq weren't the easiest to deal with as their relationship became more and more bitter with each passing season. But one can look past that, considering the success they bought into the franchise. So, Jerry West might not agree, but he really does deserve a lot of credit for coming up with the master plan that gave them three consecutive championships, and a legacy worth remembering for decades to come.