Former Hornets Star Compares Zion Williamson to Draymond Green and Predicts He Will be a Shooter Like Michael Jordan
Published 03/31/2021, 2:15 PM EDT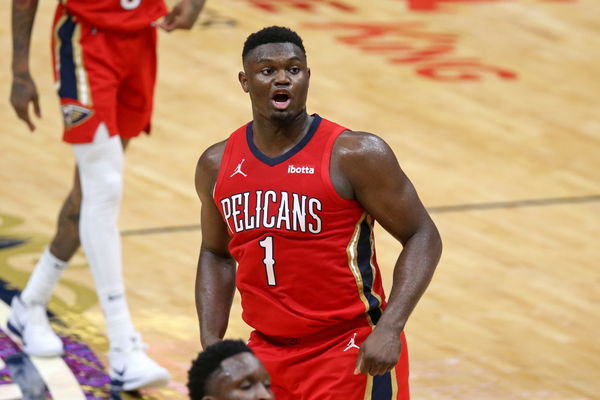 ---
---
The New Orleans Pelicans may not even be close to a great team in the Western Conference, but most opponents have to face the wrath of their star player, Zion Williamson. The most recent victim to his dominance was the Boston Celtics, against whom they won 115-109. The Pelicans are on a two-game winning streak right now and are standing twelfth with a 21-25 record.
ADVERTISEMENT
Article continues below this ad
Just 20-years-old, Zion is showing what he is made of and is already provoking people from drawing comparisons to some of the NBA's greats. Recently, Rex Chapman explained why Zion is like Draymond Green and has a hint of Michael Jordan in him.
What makes Zion Williamson like Draymond Green?
ADVERTISEMENT
Article continues below this ad
On Basketball News, Chapman revealed that he was talking to his dear friend Stan Van Gundy about Zion. Gundy is also the Pelicans' head coach, who asked Chapman about his views on Zion. Rex then narrated what he said to Stan. "I said, 'I think he is incredible. I think he is insane. He is like Draymond Green on steroids. That's what I envisioned him like'
He explained his analogy and stated, "He can get if off the board, a la Charles Barkley. Can get it off the court, go coast to coast. He's built like a former teammate of mine, Rodney Rogers. Explosive, bouncy, and also left. But he has got more length than Draymond. He's got the same kind of feel, maybe not quite the passer Draymond is, right now.
"He's got great vision, he is unselfish. And when he's got ahead of steam coming, you're at a loss. Stan, I think, has decided to kind of Zion run a lit bit more of the one, and man, he's f****** tearing it up!"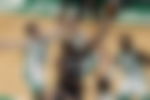 Soon to be a shooter like Michael Jordan
Chapman didn't just stop there. If comparing him to Warriors' veteran wasn't enough, he also claimed that Zion shows promise of being a shooter like Michael Jordan.
"I just hope he can stay healthy. I am knocking on wood because he is a generational type of guy," said Chapman. He further gave examples of players who weren't extraordinary shooters before and then came around. However, he predicted that Zion could become like Jordan.
ADVERTISEMENT
Article continues below this ad
"Zion's going to become, at some point, he'll become a serviceable shooter of the basketball, just like Michael Jordan did. We all played off of Michael Jordan. When I first came in the league, you still played off of Michael and made him make shots, and if he made two or three, then you would get up on it. That's the way they play Zion now."
Being compared to Jordan is the greatest honor that can be bestowed on any player. The only question is that has Zion done enough to deserve it? What do you think?
ADVERTISEMENT
Article continues below this ad
Read also- 'Shaquille O'Neal-Type': Mavericks Coach Praises Force of Nature Zion Williamson