Former Lakers' Coach Reveals How Kobe Bryant and Michael Jordan Played a Part in Jordan Clarkson's Rise
Published 05/25/2021, 12:30 PM EDT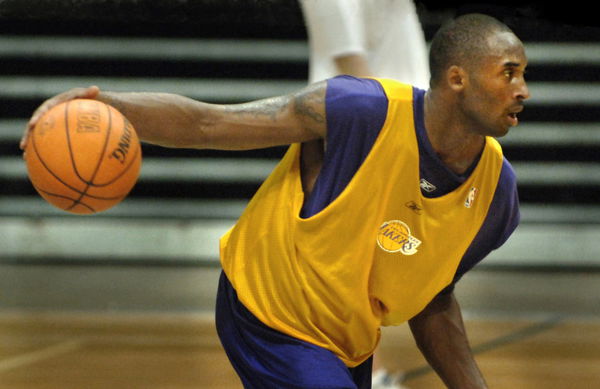 ---
---
If outshining every team wasn't enough for the Utah Jazz, one of their star players has just won the Sixth Man of the Year Award. Clarkson had already added himself to the race halfway through the season.
ADVERTISEMENT
Article continues below this ad
Even though there was a dip in his efficiency post the All-Star break, he caught up. It only makes one wonder whether playing with Lakers' legend Kobe Bryant had any impact on his success now or not?
Kobe Bryant is known for his work ethic. He is considered one of the hardest-working players the league has laid its eyes on. His Mamba mentality not only inspired fans all over the globe but the younger generation of players.
ADVERTISEMENT
Article continues below this ad
And one of those players that Kobe has helped motivate is Jordan Clarkson. As the No. 46 pick of the 2014 season, Clarkson was under Kobe Bryant's tutelage. Along with the Lakers Head Coach at the time, Byron Scott.
What more can a rookie ask for? Well, now that Clarkson has achieved this incredible feat, Byron can't help but speak about Kobe and MJ's role in his success.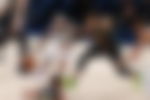 Jordan Clarkson put in work with Kobe Bryant
Talking about Kobe, Scott stated, "The only thing that he was trying to do with some of these young guys was, help them." Scott also accepted that Kobe always spoke his mind.
In fact, there were times when Kobe used to get frustrated when the young players did not match with his mentality. "He told me, 'Coach, they don't get it.' revealed Byron.
But Byron praised the 2021 Sixth Man of the Year. He said, "But the one guy that would come out and shoot with Kobe every single day. And Jordan would be the one guy that would join them."
Scott even drew a comparison between Clarkson and D'Angelo Russell. "We had practice at 11 o'clock and he [D'Angelo Russell] would walk on the floor at 10:55. I said, 'Look man, you are not a 10-year pro. You still have to learn how to get better at your craft," Byron confessed.
If only Michael Jordan used Kobe's method to encourage players to be great, Kwame Brown would've been a HOFER.
Kobe showed the way, while Jordan yelled all day.
Now, JClarkson 6thMPOY!!
(Not disrespecting MJ here).
pic.twitter.com/XPTvG4cN2D

— LebronExposé (@BeeradLakers) May 25, 2021
ADVERTISEMENT
Article continues below this ad
Being on Kobe's team definitely had its perks, provided they were used wisely. And Clarkson did exactly that. This is why he is the one taking this elite award home.
Do you think this will also be the year he gets to take home a championship with Utah Jazz? Watch this space for more.
ADVERTISEMENT
Article continues below this ad