Former Lakers Coach Reveals Kobe Bryant's Words of Encouragement to His Team After His Last Game
Published 04/13/2021, 3:30 PM EDT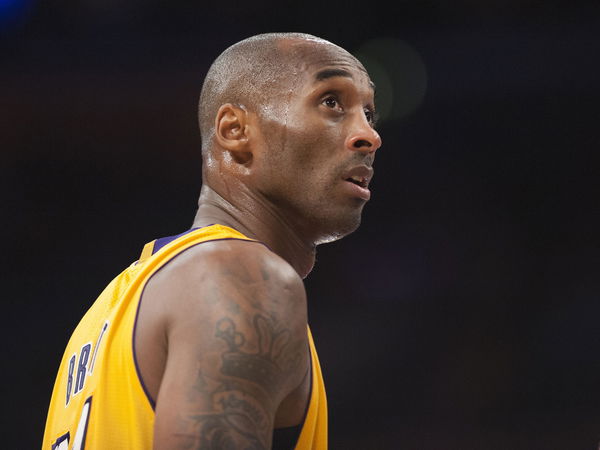 ---
---
Just five years ago on this date, Kobe Bryant had written the last page of his career and it was as brilliant as his career had been throughout. He dropped buckets till the sound of the buzzer stopped him and put up a show that fans reminisce to this day. Kobe had been the face of the franchise for almost two decades and left quite an impression with his last game on April 13, 2016, against the Utah Jazz.
ADVERTISEMENT
Article continues below this ad
But what happened after the game? What was it like to walk out of the court one last time and have the locker room talk with his teammates? Now, on the anniversary of that iconic night, his final words to his team after the game have been revealed.
Kobe Bryant gave a pep talk to his teammates
ADVERTISEMENT
Article continues below this ad
Kobe passed away last year in a terrible helicopter crash, along with his daughter Gianna Bryant and seven others. Even now, fans, teammates, and family members alike are unable to fathom this tragedy. But it has only led the world to cherish Kobe's moments even more than before.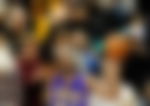 Byron Scott, the coach at the time, spilled the beans on Kobe's last few words of encouragement to his Lakers family.
He said, "For him at the end to go into the locker room and just tell everybody, he said, 'Listen, I gave this game everything I had every single night. I'll never had any regrets on how I played or how I left the game.' He encouraged those guys to go out every night like that and play like it's your last every single night. It was emotional. It was heartfelt, and he meant it. And he told the truth."
Why did Kobe decide to retire?
Since Kobe was dropping 60 points even after two decades, why did he choose to retire?
ADVERTISEMENT
Article continues below this ad
At the beginning of the 2015-16 season itself, Kobe had made it clear that that would be his last season in the league. His calf injury played a major role in him taking this decision as well. However, he showed no signs of remorse in leaving the game. He knew it was now time to start the next phase of his life.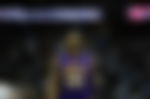 Kobe was often criticized for being a poor passer. But he took matters into his own hands against the Utah Jazz, and his last game was a one-man show and a perfect ending to his legacy.
ADVERTISEMENT
Article continues below this ad
Read also- 'That's What It Takes': How Kobe Bryant Inspired Julius Randle and the Entire Knicks Team
Trending Stories