Former Lakers Star Kyle Kuzma Gets Brutally Honest on LaMelo Ball's Fashion and Attitude
Published 09/07/2021, 10:12 AM EDT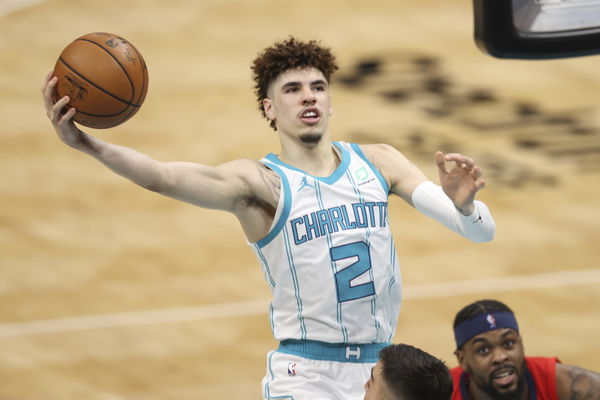 ---
---
It is safe to say LaMelo Ball made his presence felt from the get-go of his entry into the world of the NBA. And not just when it comes to the game, but his confidence, attitude, and even his style – especially his style. It was as if the young Charlotte Hornets superstar was made for this world of glitz and glamor. And this is something Kyle Kuzma, who himself is somewhat of a fashion icon in the league, agrees with.
ADVERTISEMENT
Article continues below this ad
Despite their banter on social media, Kuzma cannot deny LaMelo's stellar drip game.
Kyle Kuzma admits to LaMelo Ball being a fashionista for youngsters
ADVERTISEMENT
Article continues below this ad
A very long time ago, a very young LaMelo Ball had already introduced himself to the NBA through his father. The Ball family is known for the controversial remarks but also that their entire family comes from a background of professional basketball players. So, how could LaMelo have fallen behind?
It didn't take him very long to adjust to the incredible lifestyle NBA players enjoy. His sense of style quickly came into everyone's notice, and once his debut season kicked off, there was no turning back. In fact, LaMelo already got into a roast with Kyle Kuzma on Twitter back in 2018. However, the two have shared some banter here and there for a while now.
So, it was fitting to ask Kyle Kuzma, when the opportunity presented itself, what he actually thought about Melo's fashion sense. On 'No Chill with Gilbert Arenas', Kuzma first started off by labeling it as "Gen Z."
He then said, "He's the man right now. He's just that young light-skinned kid. He's in Charlotte but he's got the chains, got the Ferraris, the Lambos, got the hoop game to back it up. He's the one right now."
WATCH THIS STORY: Chris Paul, Kevin Durant & Other NBA Players Who Have Hidden Meanings Behind Their Jersey Numbers
ADVERTISEMENT
Article continues below this ad
Is Melo's future as bright in the NBA?
There is absolutely no doubt about that. Although he had a rocky start, he ended up winning Rookie of the Year with his incredible performance last season. However, it was sad that he got injured and the Hornets had to miss out on another playoff run.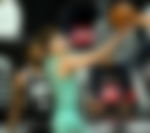 There is no denying that the Charlotte Hornets have found their cornerstone player in him. But fans are still waiting to see if LaMelo will be just another over-hyped player? Or will he actually be the game-changer that some are counting him to be?
ADVERTISEMENT
Article continues below this ad