Former Lakers Star Rates Tim Duncan Higher Than Michael Jordan or LeBron James
Published 04/24/2021, 10:57 AM EDT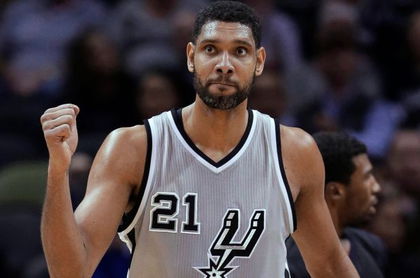 ---
---
Tim Duncan is one of the most underrated star players of all time. Despite being a multiple-time regular season and Finals MVP, Duncan's name is often lost atop the pantheon of NBA greats. LeBron James and Michael Jordan are easily the first two names people think about when it comes to the greatest.
ADVERTISEMENT
Article continues below this ad
Outside those two, people have Kareem Abdul-Jabbar, Kobe Bryant, and other stars that have dominated this game. But Tim Duncan remains noticeably absent from most people's top lists. Not for former Defensive Player of the Year Metta-Sandiford Artest. Artest had recently called Bill Russell the greatest player of all time. But second place doesn't go to LeBron, MJ, or even Kobe. It goes to Tim Duncan.
ADVERTISEMENT
Article continues below this ad
Duncan's success often does go unnoticed. He won 5 championships across a long career with the San Antonio Spurs. He regularly dominated the league and put up numbers we rarely see. However, Duncan has always been soft spoken and kept to himself. He doesn't believe in superficial boasting or establishing himself as the GOAT. Maybe if he did, Artest wouldn't be alone.
Tim Duncan: A case for him to greater than LeBron and MJ
Tim Duncan is one of the most versatile big men that the NBA has ever seen. He is in the all-time lists for blocks, rebounds, and points. That is typical for a center. However, he also averaged three assists a game throughout his career. This is in an era where passing big men were almost impossible to find.
ADVERTISEMENT
Article continues below this ad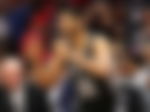 Duncan's immediate impact on the league is often understated. Michael Jordan and LeBron James had to learn how to win. However, Duncan entered the league on winning terms. He never missed the Playoffs in his career and won his first title in 1999, two years after being drafted by the Spurs. Along with that, Duncan was already one of the best defensive players in the league as a rookie.
ADVERTISEMENT
Article continues below this ad
He built off success created in a not-so-glamorous market like San Antonio. However, what Tim Duncan achieved in the game is often forgotten. While it may be excessive to put him ahead of MJ and LeBron due to the other stunning achievements of the two, it is definitely worth having an argument.